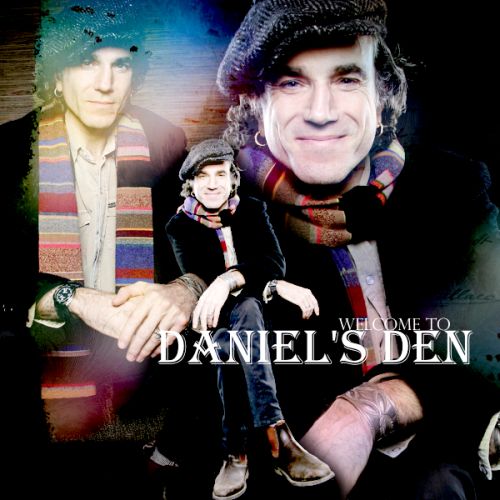 Header made by Sabrina
Welcome to my Daniel Day-Lewis webpage. I have been following Daniel's career for well over 20 years now, and wanted to share some of my finds to other interested fans. I hope you will enjoy the links, pictures and sketches.
I would also like to mention that Daniel Day-Lewis has no association with this site. It is strictly a fan site, created for my own entertainment, and other DDL fans.
Daniel's Den Message Board
Back to Boards2Go - No registration required.
You may contact me at my web email: cathyddl@yahoo.com
April 1, 1213: We are still on a high from Dan's third Oscar win, but wondering if the rumor of a five year hiatus from acting will be our reward. We've been there a number of times before, and it's much more fun when Dan gives us something to talk about. Hope he will find something he can't resist.
I have changed out the "Daniel Day-Lewis Message Board" to a new place because of the constant spam at Boards2Go. I know some won't be happy with the change, but hope you all give it a chance.
Facts, Gossip, Rumors & Innuendo -A biography, of sorts
Current News Items - Years 2000 - 2003
Daniel Sightings - 2010, 2011, 2012 & 2013
Gallery I - Publicity Shots & Candids
Gallery VIII - "Miscellaneous Movies = HMMTB, Bounty, S&B, MLF, Crucible"
Gallery XI - The Ballad Of Jack And Rose
Gallery XII - There Will Be Blood
Gathering Diary of a Fan - By Theresa
The following link is the wonderful story of a fan who crossed an ocean in the hopes of meeting her favorite actor, and did:
Marie Meets Daniel Day-Lewis
EASY ACCESS TAPED INTERVIEWS
1. Old Canadian Interview with Brian Linehan
:
Daniel's Den Message Board
Lawyers