It's 2010 and Dan has had a few carry over obligations for his movie "Nine". Premieres to attend, and then to disappear into annonimity. It will probably go as usual where rumors of his connection to one project or another that never comes to fruition. So let's begin with the leftovers from his 2009 film "Nine", and hope for a new project very soon.

January 16, 2010: Dan is photographed at LAX. Actually can't remember if he was flying in to do something on the west coast, and if so, what it might have been. But he actually looks happy and not too aggravated at being photographed:

January 22, 2010: Dan gave his time to man phones after the terrible devastation to Haiti after a mega earthquake.:

January 23, 2010: Dan attends the Associated Press premiere with the cast and director of the movie "Nine". It will be a long time before we see Dan again. We're on the countdown.

July 15, 2010: Dan receives an honorary degree, Doctor of Letters, from Bristol University. The consensus is, noone likes the hat, but agree that Dan is looking well: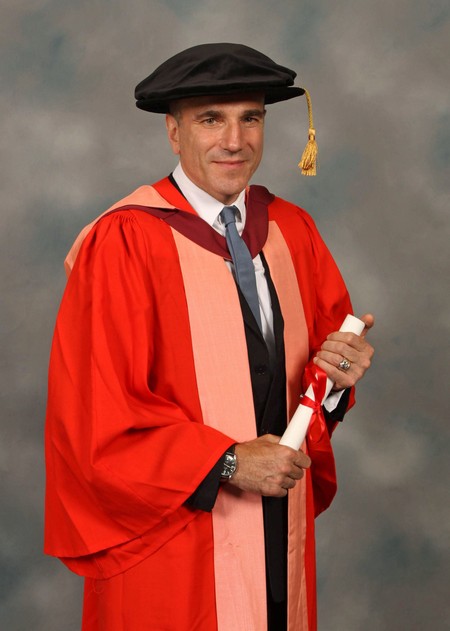 November 19, 2010: There has hardly been any news regarding Dan thoughout 2010, but finally a news item that has his fans jumping for joy.............A NEW MOVIE PROJECT!!! Dan has signed on to play Abe Lincoln in the Steven Spielburg production "Room Of Rivals". Not quite sure if that is only the working title of the film, but it is the book the movie will be based on. It's not about Lincoln's life or assasination, but about his battle with his cabinet, abolition, and ending the war. Many fans have talked for years about Dan playing Lincoln because his body type, and thin features make him an ideal candidate for the role. Originally, in fact the past five years, Liam Neeson had been on board to play this part, but recently bowed out, making way for Dan to play the role. The last time Dan took over a role intended for Liam Neeson, he thrilled his audience with a strong performance playing his first villian, Bill The Butcher, in Martin Scorcese's "Gangs Of New York". If Dan's performance as Lincoln is only half as good as The Butcher, we will all be in for a very special treat. The film begins production in the Fall of 2011, with a release intended to be in 2012, but we know how that sometimes goes. Hopefully we will have a lot of production antedotes throughout the making of this film, accompanied with photos.
November 19, 2010: Clipping regarding Dan's visit to Springfield Illinois. Submitted by Shannon.
Actor Daniel Day-Lewis was in Springfield Friday, the same day it was announced he is to portray Abraham Lincoln in a movie to be directed by Steven Spielberg. Accompanied by presidential historian Doris Kearns Goodwin, Day-Lewis toured the Abraham Lincoln Presidential Museum, the Lincoln Home, the Old State Capitol and the Lincoln-Herndon Law Offices. The planned movie, with the working title "Lincoln," is based in part on Goodwin's 2005 book "Team of Rivals," said Kathleen Kennedy, who is co-producing the film with Spielberg. "We just came in for a quick peek," Kennedy said Friday. "Doris, obviously, has been a great partner in all of this." The group also toured the vault below the Abraham Lincoln Presidential Library, where Illinois State Historian Thomas Schwartz showed them several Lincoln artifacts. "All of us were very moved by that," Kennedy said. Dave Blanchette, a spokesman for the Illinois Historic Preservation Agency, said Day-Lewis spent a lot of time in the House of Representatives chamber in the Old Capitol. "He got up on the dais and said, 'This is a very intimate setting, you can really see everybody in the room when you're speaking from here,'" Blanchette said. "It was obvious he was trying to get a sense for what Lincoln might have seen when he spoke and gave his 'House Divided' speech." However, when the group toured the portion of the presidential museum dedicated to Lincoln's years in the White House, Day-Lewis stopped short of the rooms that depict Lincoln's assassination and funeral. "The producers went in, but he didn't," Blanchette recalled. "He said, 'I'm portraying Lincoln alive and I choose not to go any farther.'" On location Kennedy said she did not yet know whether any part of "Lincoln" might be filmed in central Illinois. Technical scouting will take place later this year, she said. The Washington Post reported that Spielberg was seen Thursday in Richmond, Va., dining with officials from the Virginia Film Office. A spokeswoman for that office declined to comment to the Post, but Lincoln visited Richmond in April 1865, in the last days of the Civil War. That overlaps with the expected setting of the film. According to a press release from DreamWorks Studios, "Lincoln" is to focus on the "political collision of Lincoln and the powerful men of his cabinet on the road to abolition and the end of the Civil War." It's scheduled to begin filming in fall 2011, with a release date toward the end of 2012. Tony Kushner, who won the Pulitzer Prize for his play "Angels in America," wrote the screenplay. "Lincoln" isn't the only Railsplitter movie slated for release in 2012: Fox has announced a summer 2012 premiere for "Abraham Lincoln: Vampire Hunter," based on the Seth Grahame-Smith novel. Two-time Oscar winner Day-Lewis has won two Oscars and been nominated twice more in just 18 feature films. "I am grateful and inspired that our paths will finally cross with 'Lincoln,'" Spielberg said in a statement. However, Day-Lewis was not the first choice to play the 16th president. Liam Neeson had long been attached to Spielberg's project – Neeson visited Lincoln's New Salem for research in 2005 – but he bowed out of the film this summer. There was speculation that, at age 58, Neeson believed he was too old for the part. Lincoln was 56 when he was assassinated; Day-Lewis is 53. Gracious and quiet Day-Lewis and company arrived in Springfield on Thursday and ate dinner at Augie's Front Burner. Lindsey Eyre was his server. She said Day-Lewis was gracious and quiet. "I tried not to acknowledge the fact that he was anyone," Eyre said. "I just got embarrassed when the chef sent out a lot of food for them." After staying overnight at the Springfield Hilton, the group began its tour this morning. They lunched at Andiamo, where Day-Lewis ate a ham & swiss sandwich with an apple juice, according to employee Megan Armstrong. He was wearing a fedora and had a dangly earring — a look that was decidedly "not Springfieldean," another employee said. "We were thinking about selling his leftover sandwich on eBay," Armstong kidded. Kennedy said visits like these can inform the direction of a movie. "As you can imagine, there's so much that's available to us on Abraham Lincoln," Kennedy said. "It's just the ability to arrive at an impression of who the man was, and accessing that is an endless journey. But there's no better place to start than Springfield."
November 19th photo of Dan visiting the Lincoln Museum doing a little resarch: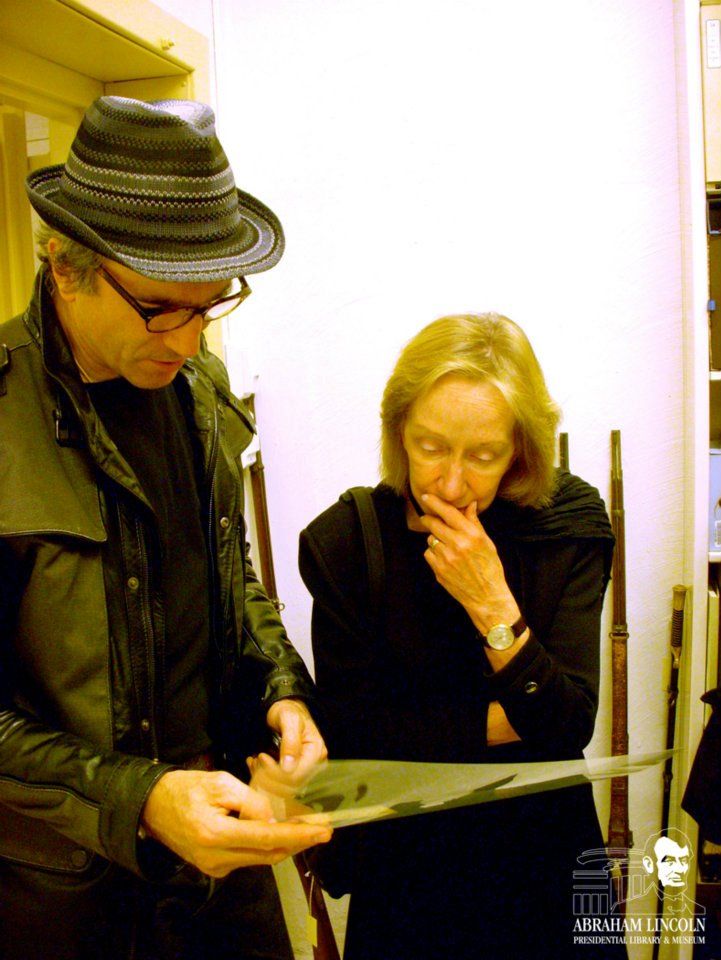 December 3, 2010: Shannon found some mock-up sketches that were done by a source I have forgotten. Originally there were three, but I seem to have lost one along the way. I'm at least one who isn't thrilled at the aspect of seeing Dan looking this way in a film:
2011
January 13, 2011: Shannon finds an old black and white photo of Dan around the time of his filming "Last Of The Mohicans". It's a gorgeous photo reminding us of the young beauty Dan was in those days. Not that he isn't aging well, like old wine. This photo probably should have been added to the Photo Gallery but I decided to place it here where anyone coming in looking for updates will actually see it. Enjoy: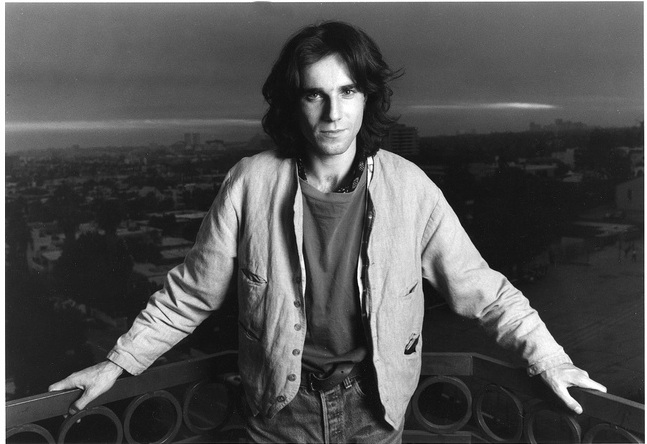 February 3, 2011: Dan attends a tribute to Jim Sherridan at the Irish Film Festival to honor "My Left Foot". Some members of the cast were there to help the festivities along. There are pictures of Dan with Jim Sheridan and some unknown people, and with the actor who played Christy Brown as a boy:
February 8th, 2011: We find a Dan sighting for a sad occasion. Dan's long time friend, and fellow thespian, Pete Postlewaite dies after a long bout with cancer. Dan attends a tribute to Pete at the Irish Film Institute where he introduces the showing of "In The Name Of The Father." Pete had portrayed Dan's father in the film. They had been friends for many years after originally meeting while being members of The Old Vic Theater:
February 16, 2011: Shannon finds one photo of Dan attending Pete Postlewaite's memorial service. Dan spoke at the memorial, and sang a song to Pete's widow. We don't know what song it was, but thought it was a sweet gesture:

There haven't been many sightings of Dan throughout 2011, but here a few that have come our way. The dates may not be accurate but somewhere near to the actual events:
May 2011: Dan and Rebecca take part in the ceremony of President Obama's visit to Ireland. Dan took to the podium with a welcome. I, for one, really dislike the suit Dan wore because it emphasizes his too slender waist. But, as we all know, Dan and Rebecca are not cover models for style: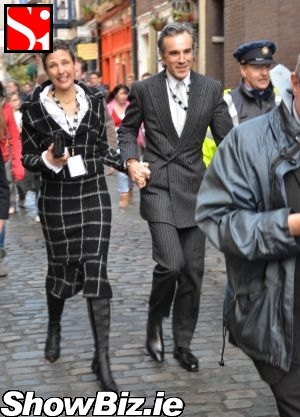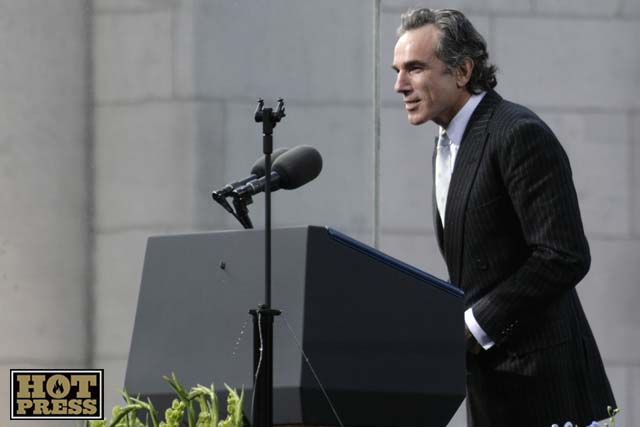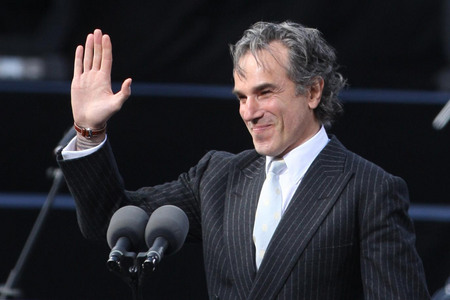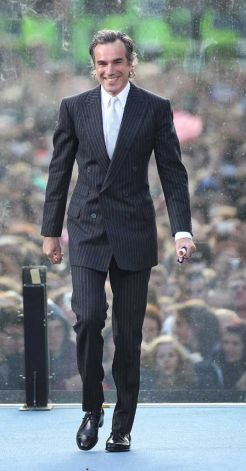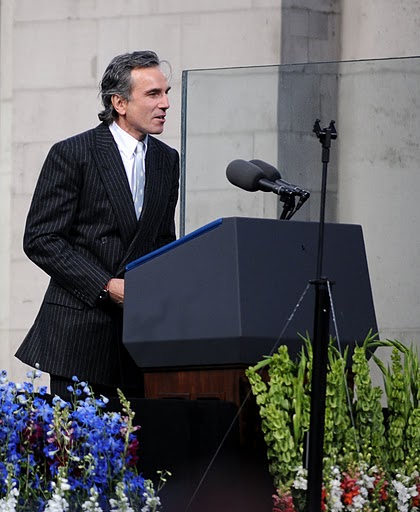 May 11, 2011: Dan at some motorcycle event: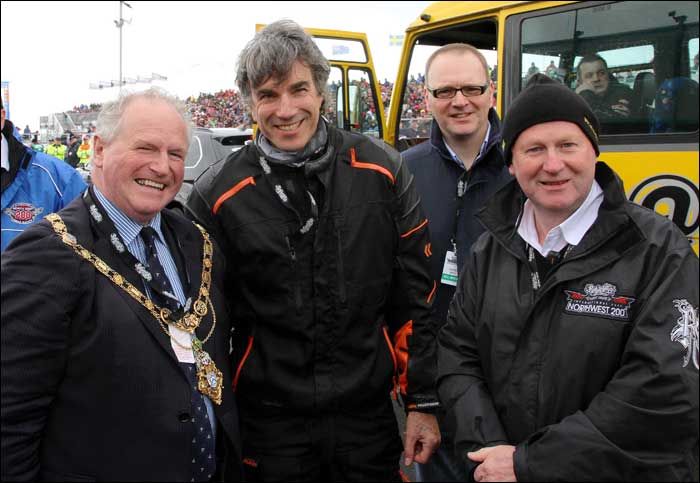 June 2011: Dan sighted coming out of the Tribeca Offices where he had a meeting with Steven Spielburg and others involved in the Lncoln film: Dan's looking pretty good here, not so thin as he did in that suit last month.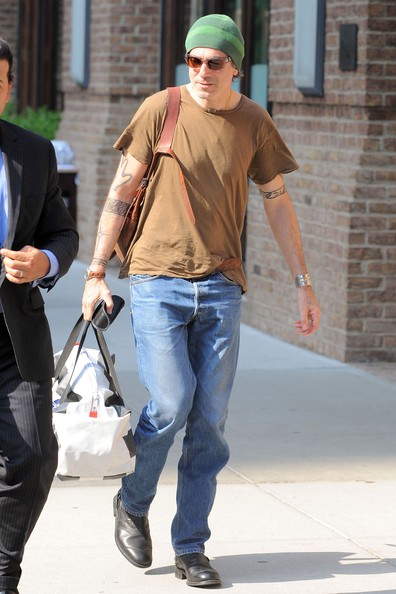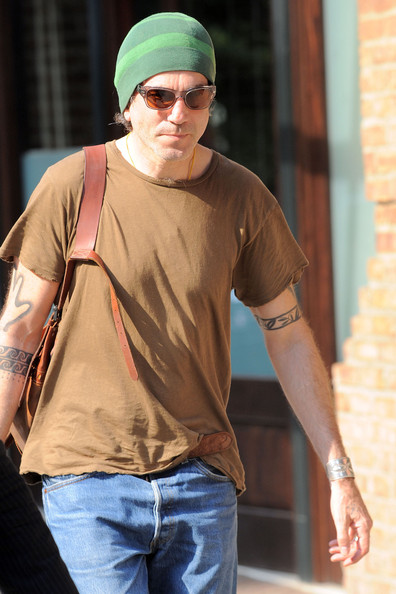 Summertime 2011: Dan was spotted at several Triumph Motorbike events where he was photoed at a luncheon, and with some fans as well: I simply cannot remember the dates for these, but it's most obvious that they were pre-beard for Lincoln: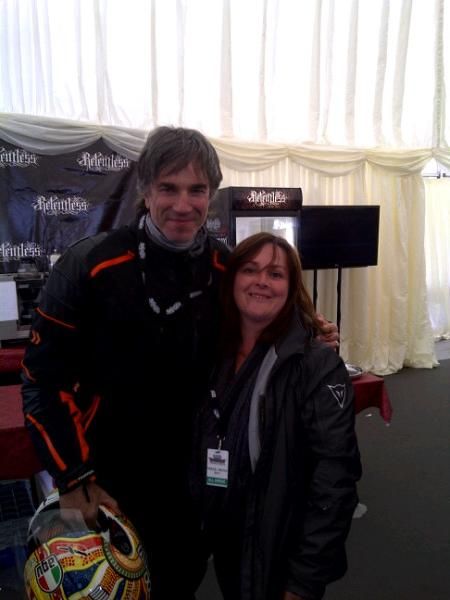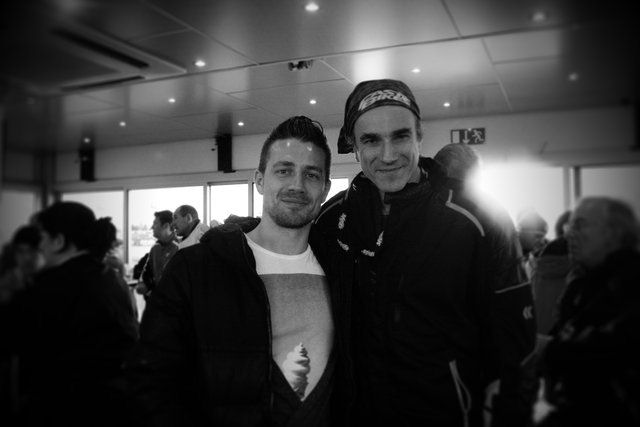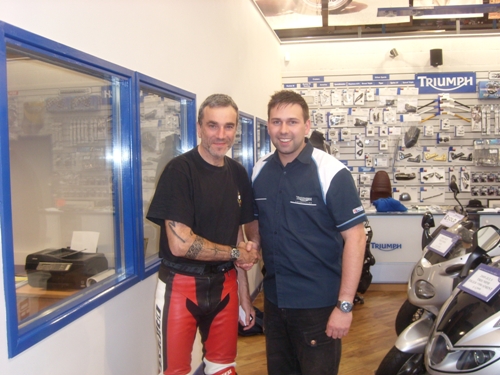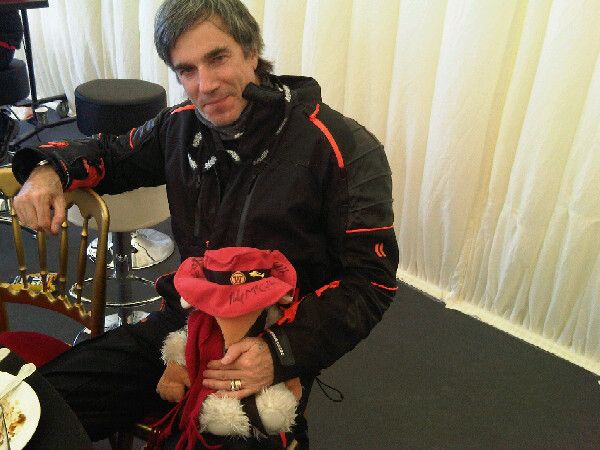 September 2011: Dan was sighted on September 3rd in NYC walking with his son, Gabriel. Unfortunately I wasn't able to get any of the photos that included Gabe as they were copyrighted and secured. This gave us the first look of Dan having grown his Lincoln beard for the film that would soon be starting in Richmond, Va.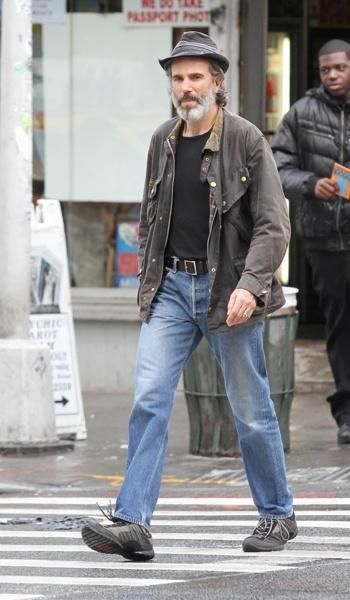 October 2011: Dan was photoed at a distance while he was sitting by the river in Richmond. It was said he is often sighted relaxing at this site: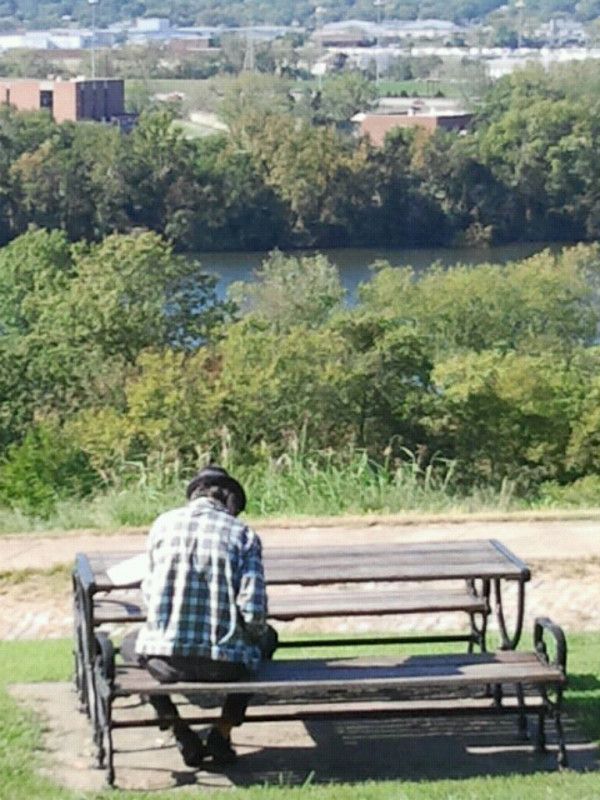 November 29, 2011: Dan was sighted eating at a restaurant named "Arcadia" in Richmond. Although he looks as though he was posing for the picture, it has been revealed that he wasn't aware he was being photoed. With cell phones taking really decent pictures these days noone is safe from being caught. So this is our Dan with his colored in Lincoln beard, looking very trim, and relaxed. Filming should be concluding very soon.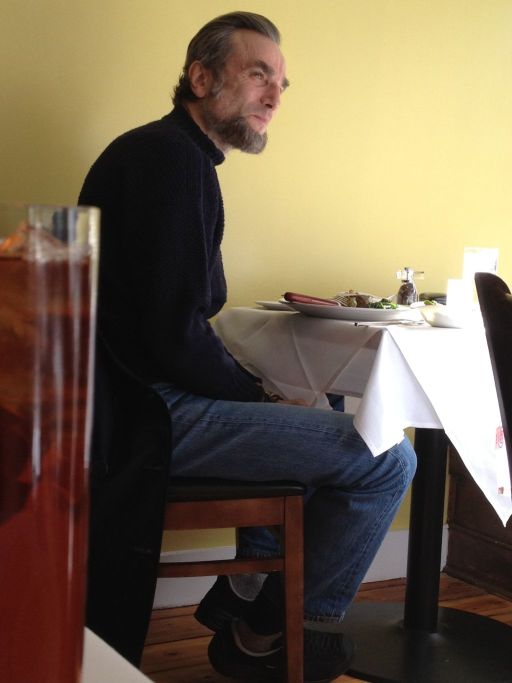 December 13, 2011: Shannon found this picture of Dan on the set with Steven Spielberg and an extra. My feeling is Dan will be the best looking Abe Lincoln to hit the silver screen.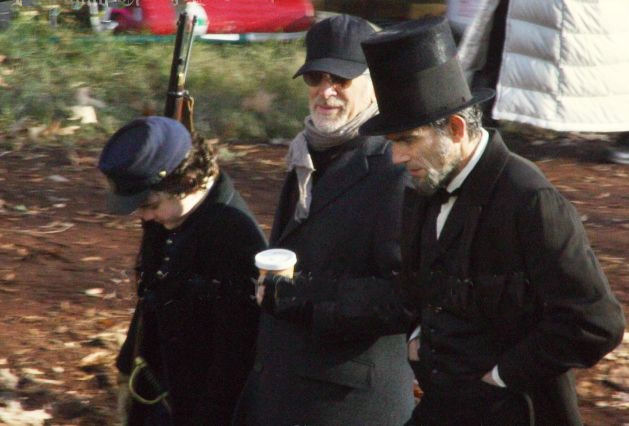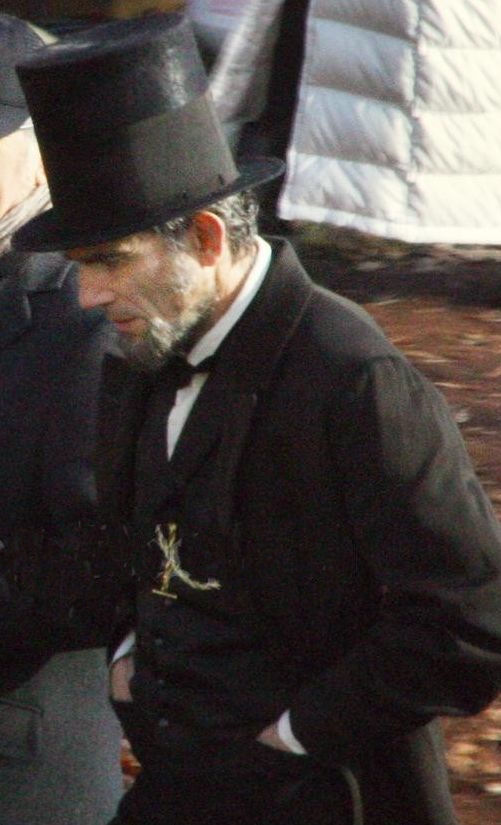 2012
April 28, 2012: Another great Shannon discovery. Dan at Washington DC Dinner, here with Ariana Huffington: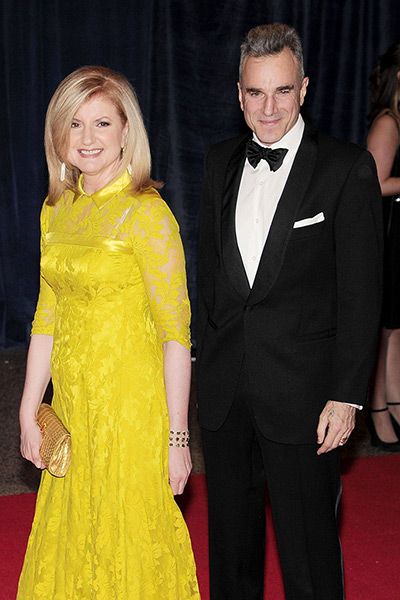 And this one with Huffingon, and his latest director, Steven Spielberg.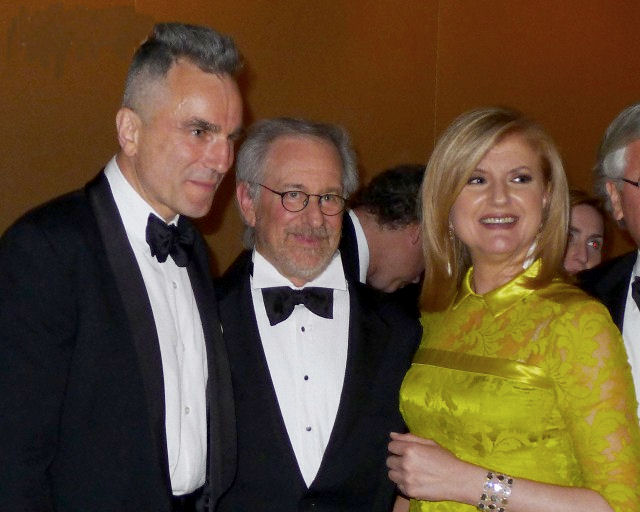 May 25, 2012: Dan and Rebecca caught by a local in NYC eating brownies and sipping juice.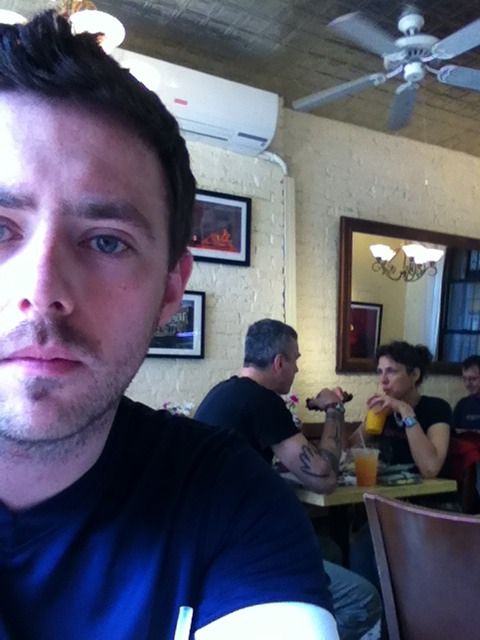 June 16, 2012: Dan received an honorary degree from The University College Of Dublin. This was found by Shannon, our resident DDL historian, on twitter. Here a few photos with fellow honoree Bredna Fricker: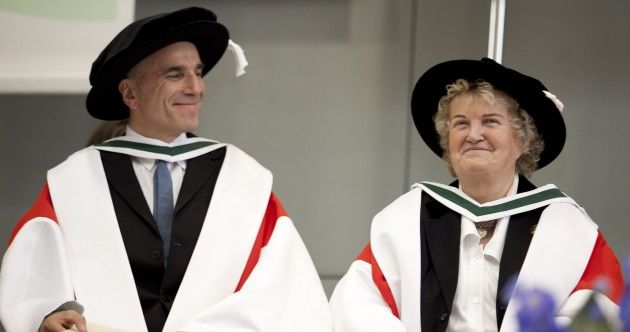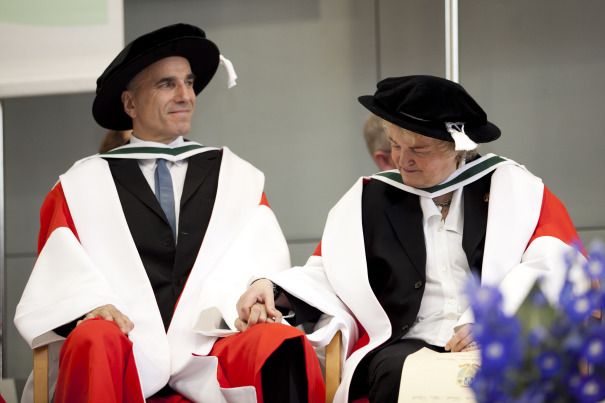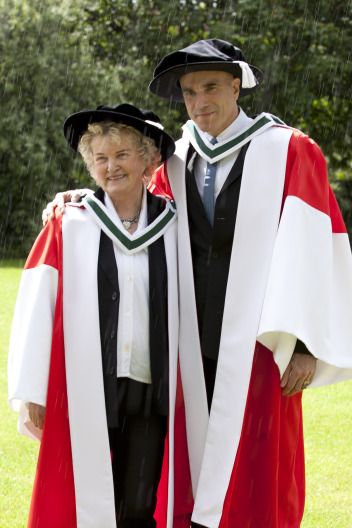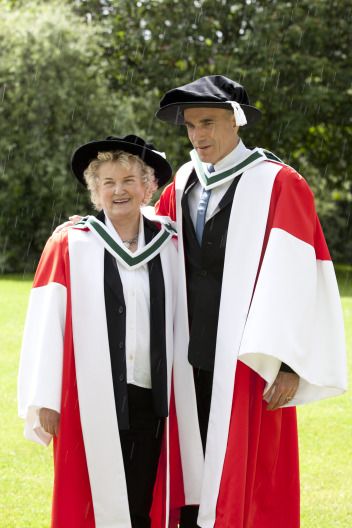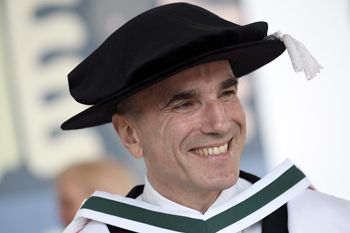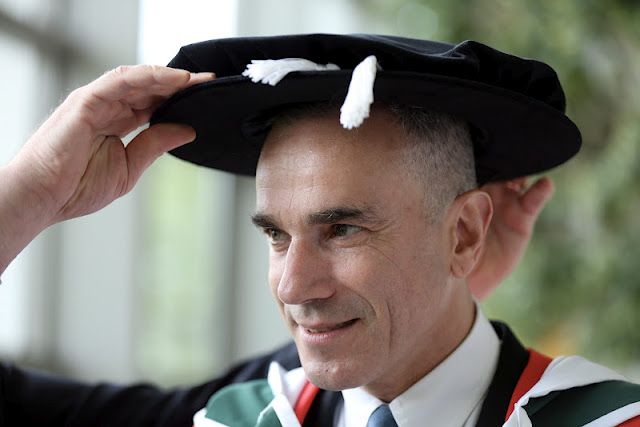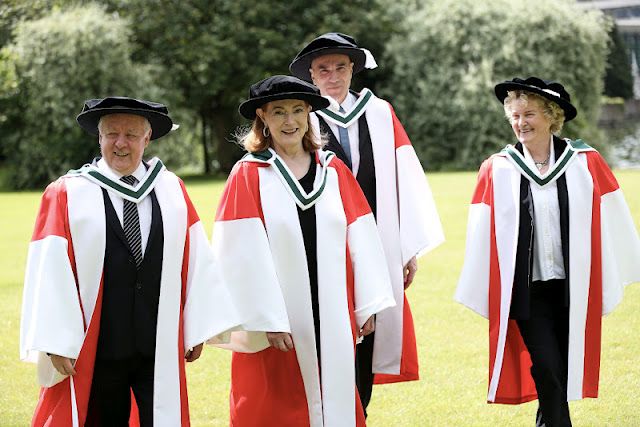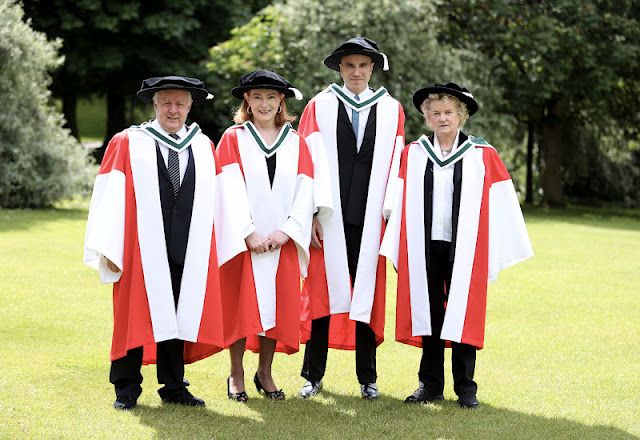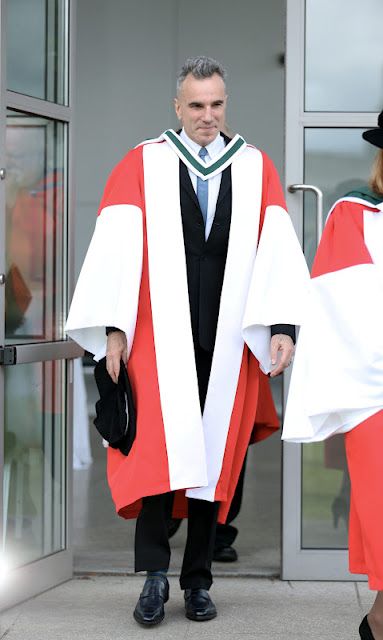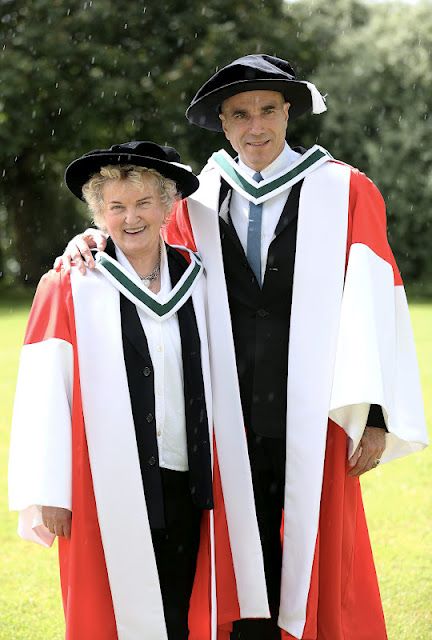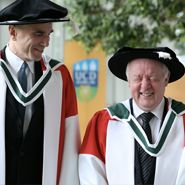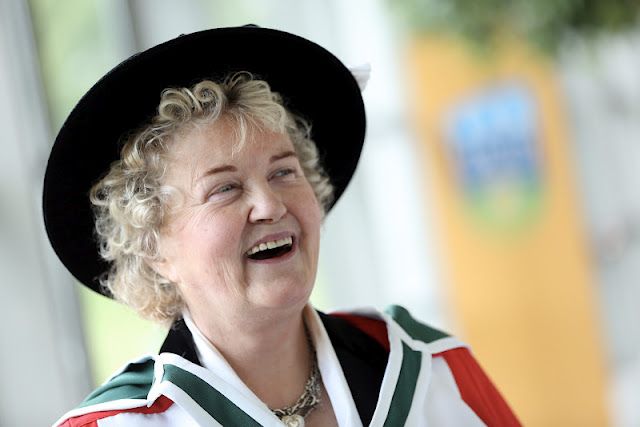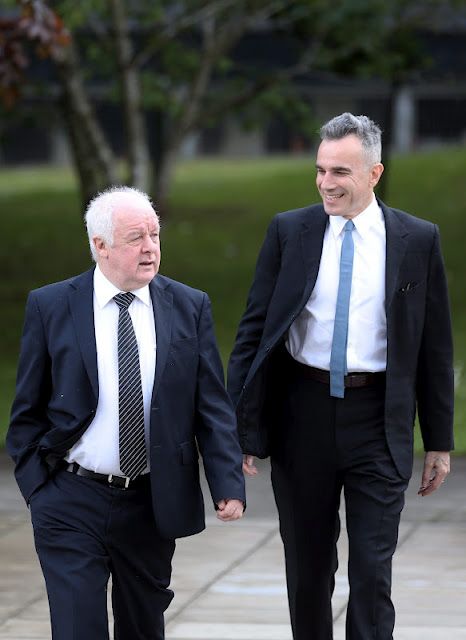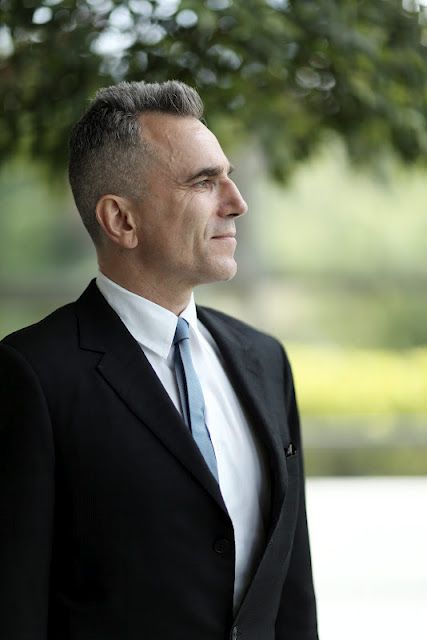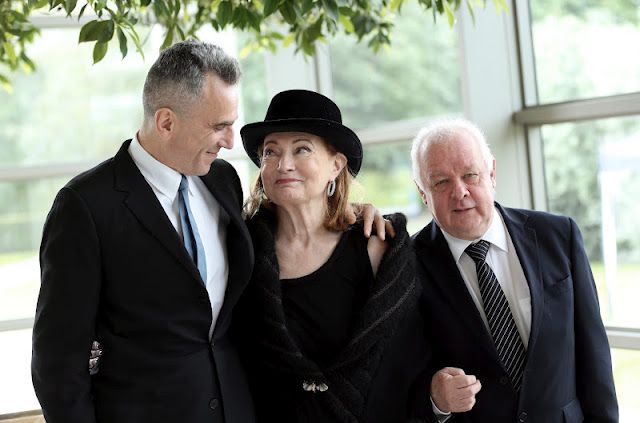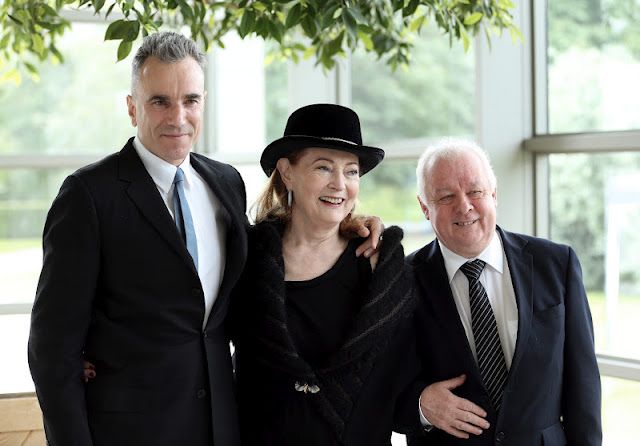 March 3, 2013: Due to long illness I haven't been able to keep up with the site. I have tried to follow the message board on occasion, and have copied many of the pics that Shannon, and others, have found throughout the latter part of the year 2012, and the begininig of this year. There have also been a few really nice "old" finds that I would like to include here instead of where they belong so they will be seen. I'm not going to cataglogue the pictures by date, or place, but am just going to place them here as finds from this year. I hope you will enjoy them even with the disorganization in which they are being presented........................Kathy
Old Finds: Pictures of Daniel and his sister Tamasin: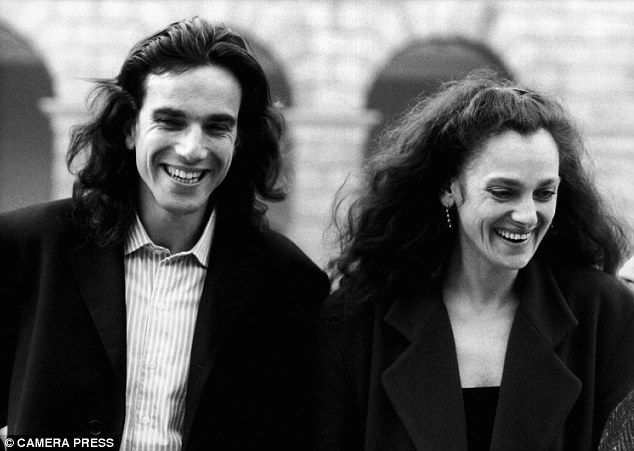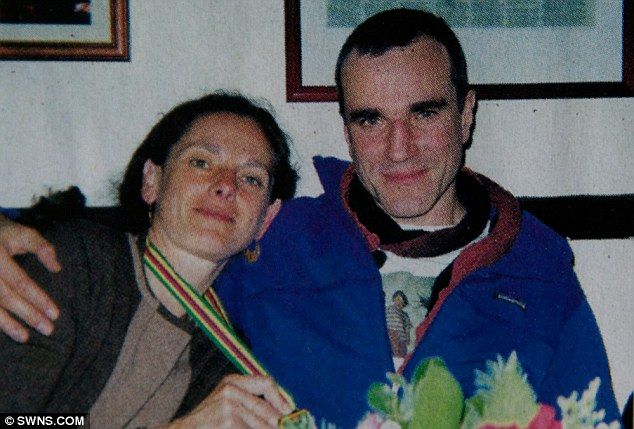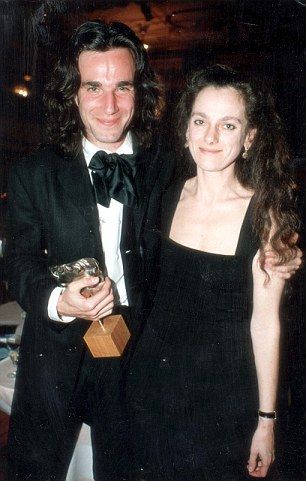 Time Cover & with Steven Spielberg for Time article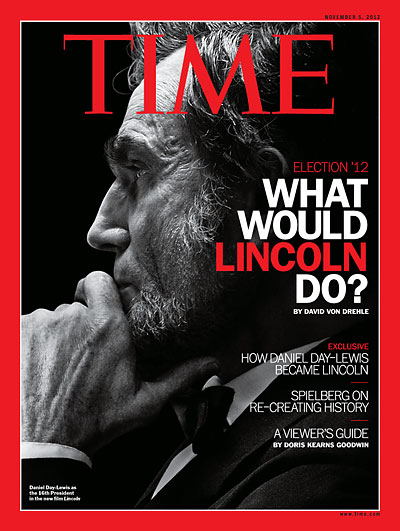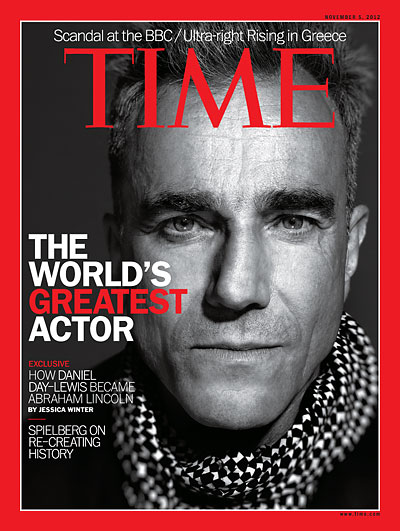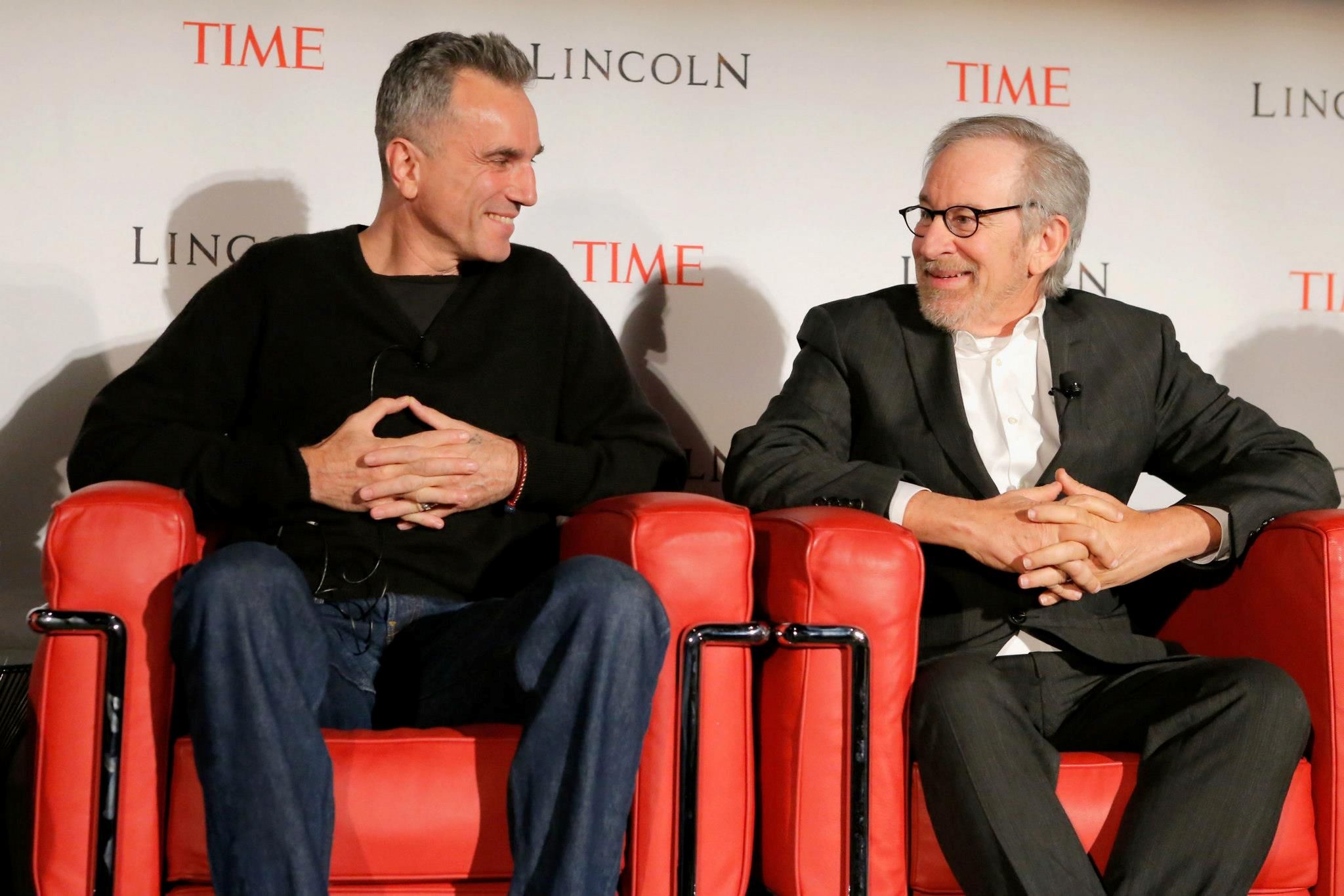 On Oprah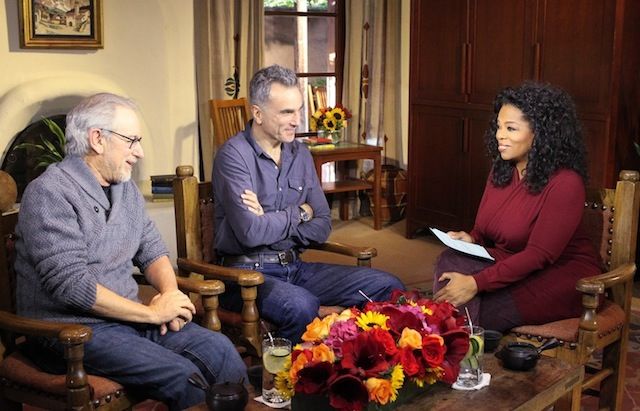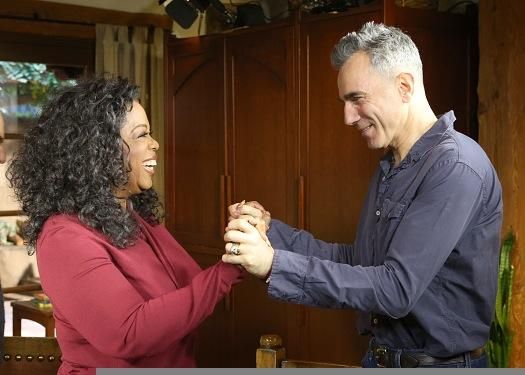 Entering concert with family in Ireland. He attended with family, but those pictures are not available here.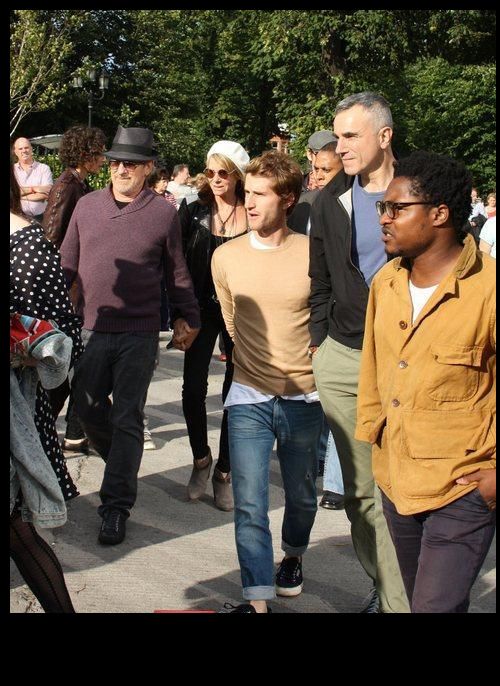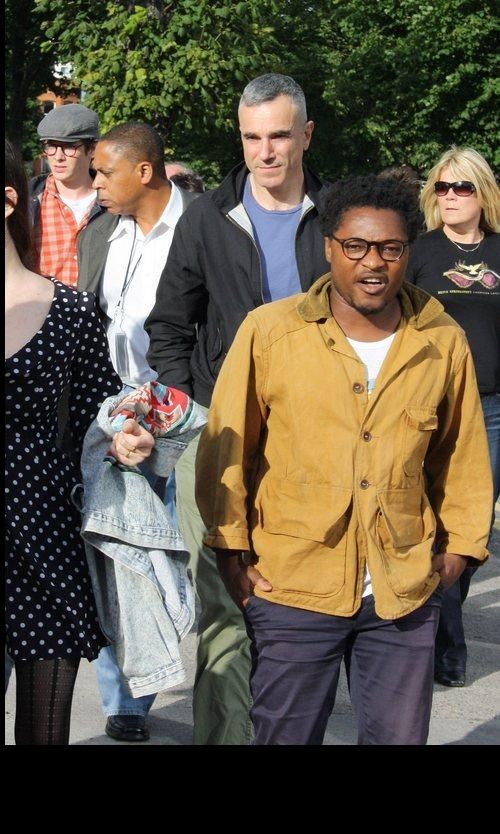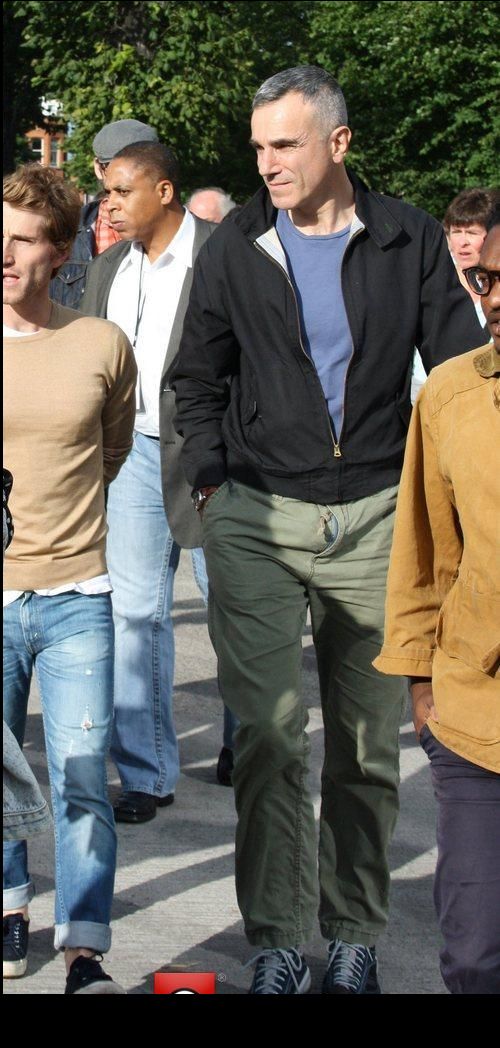 Publicity shots of Dan alone during the Lincoln campaign.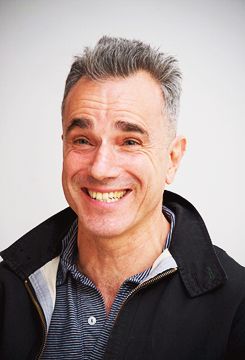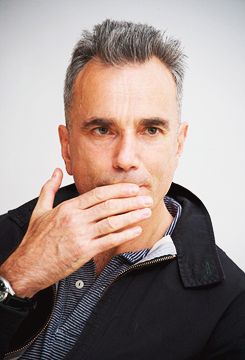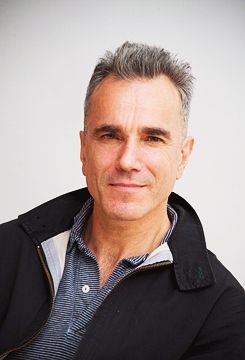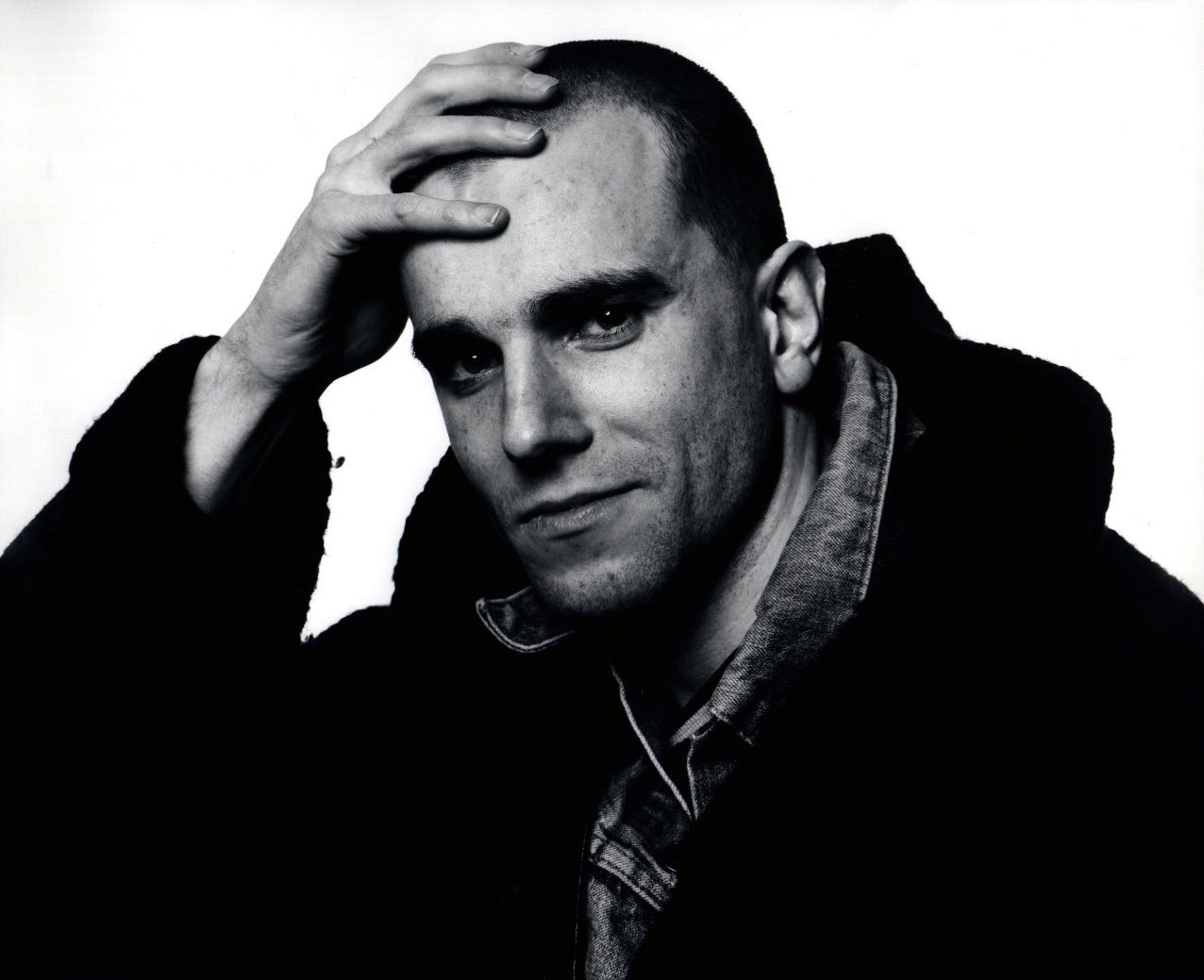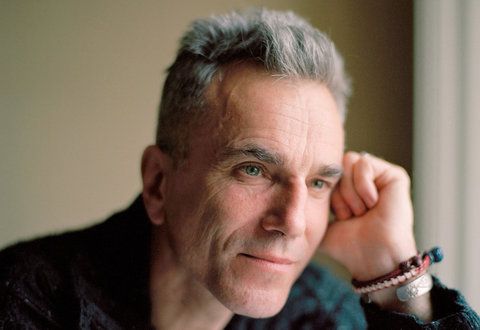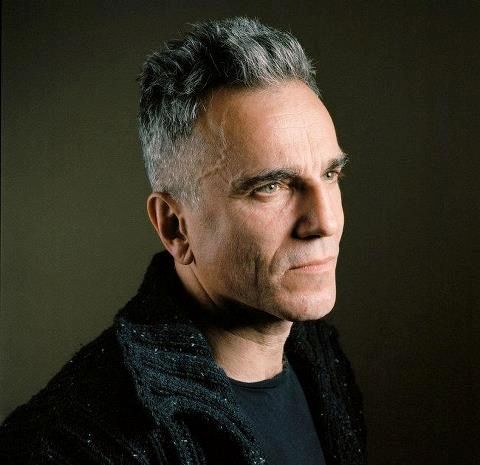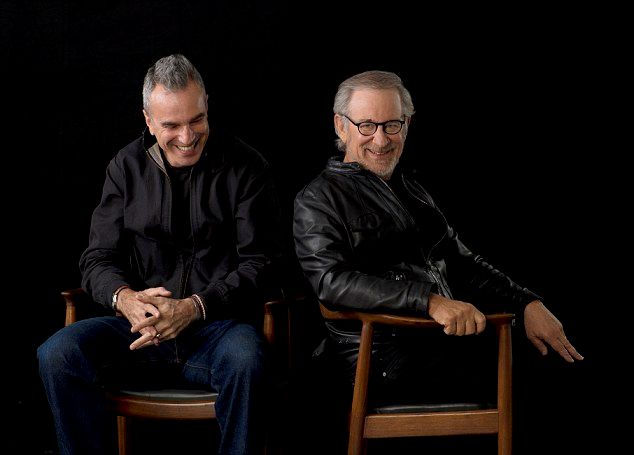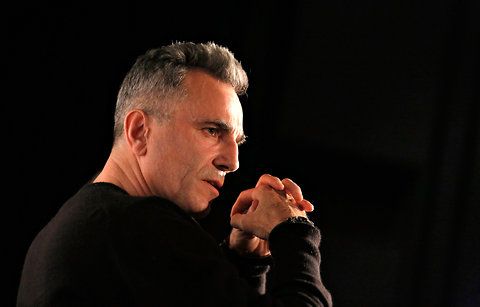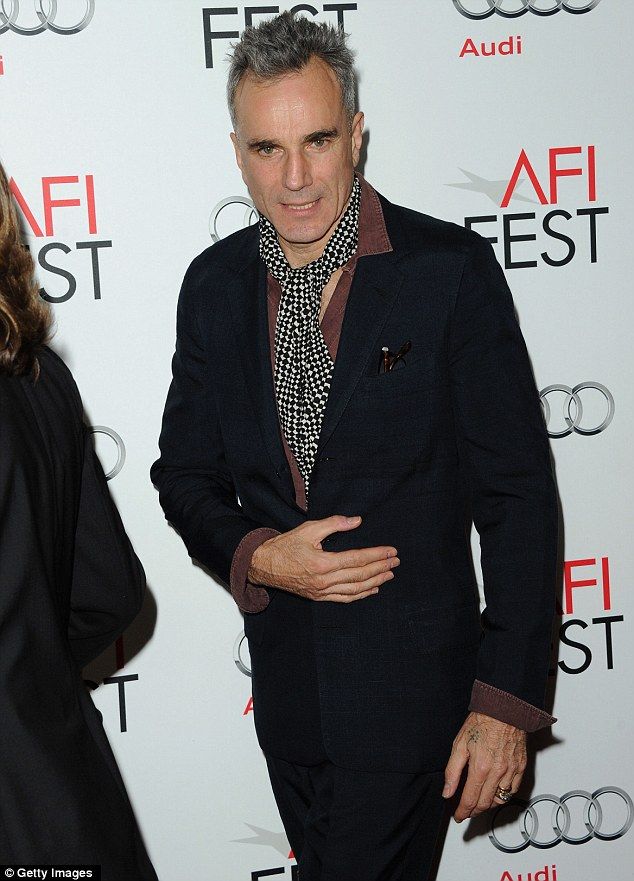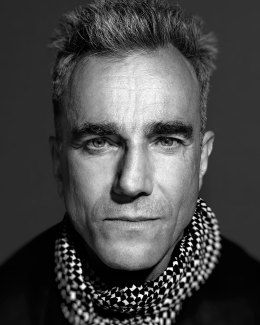 With Sally & One With Sally & Steve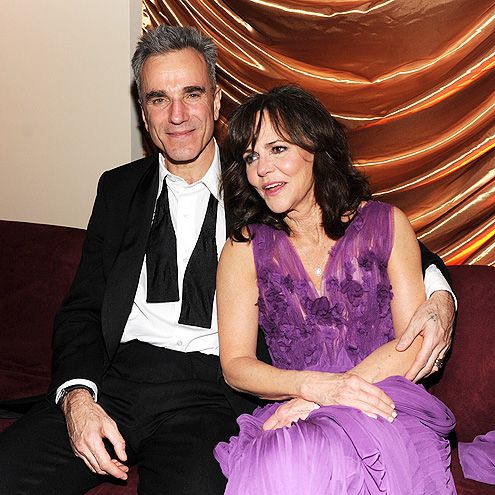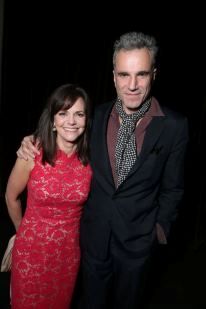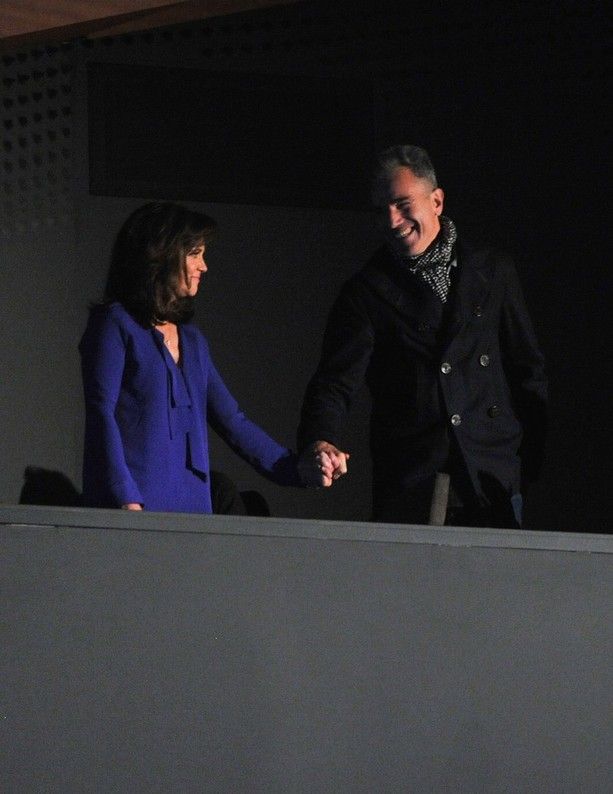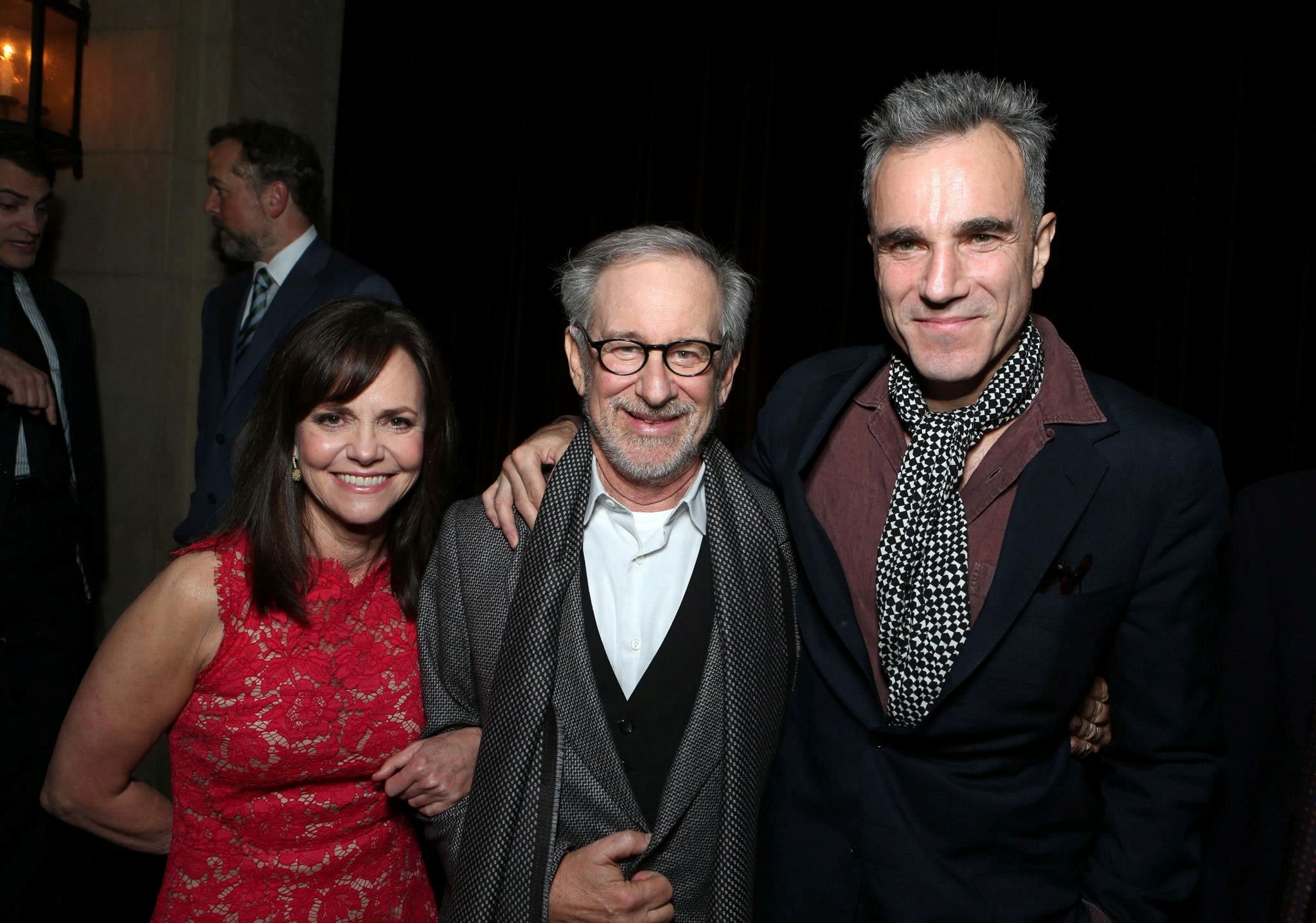 Dan at White House & The Senate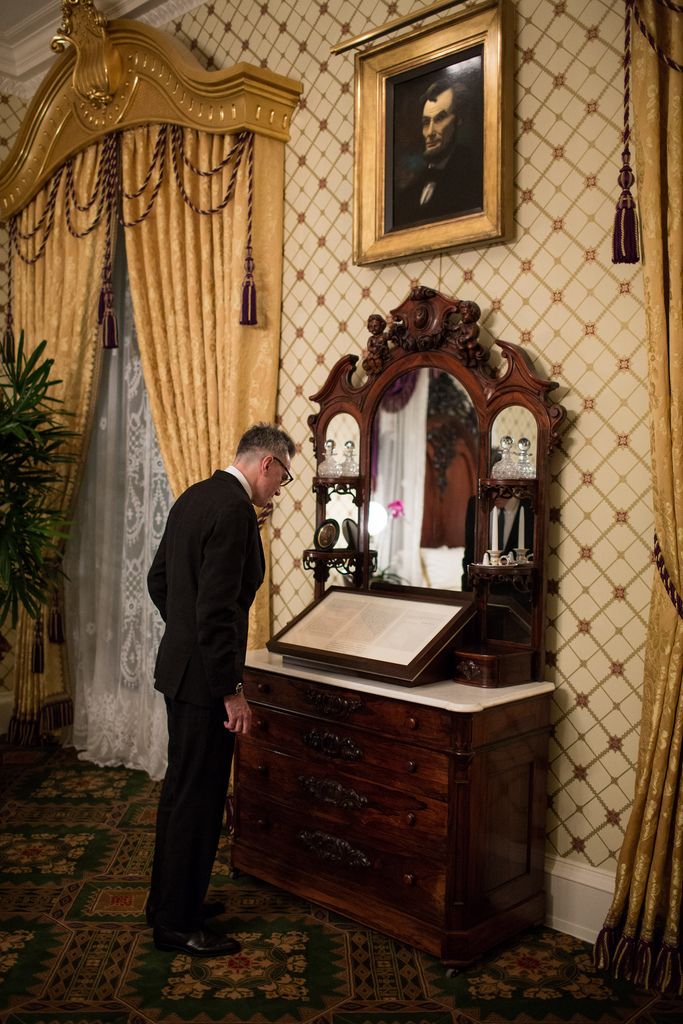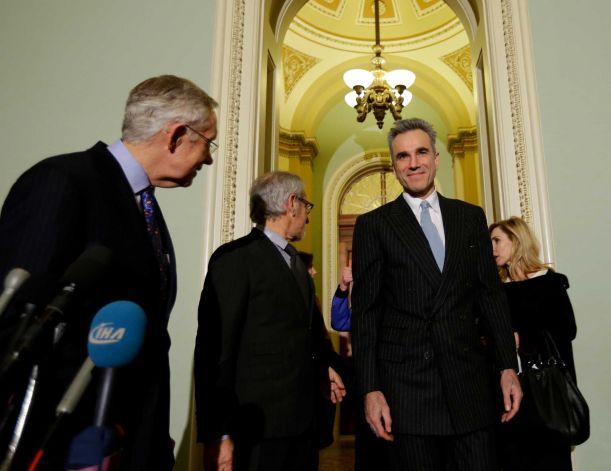 Winning some Critics Award. Dan won so many awards for Lincoln I simply lost count. WTG Dan!!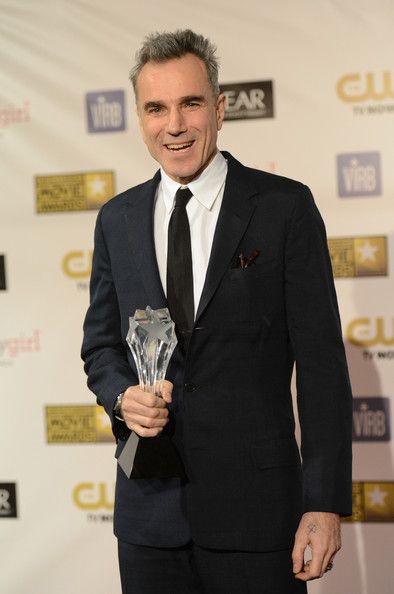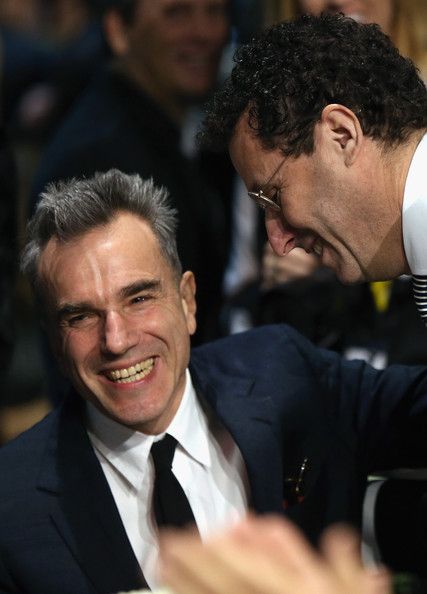 Wicklow Hospice Night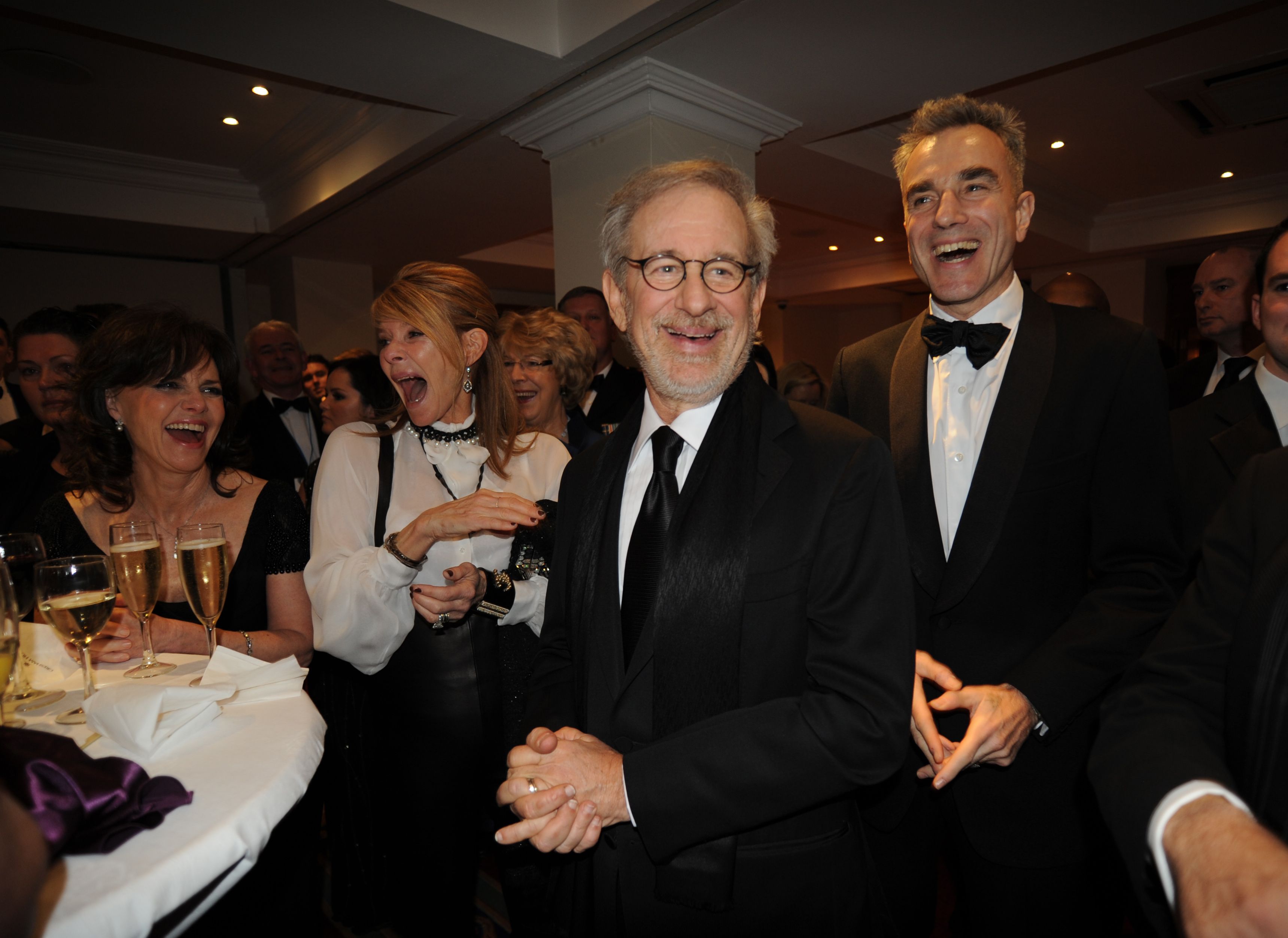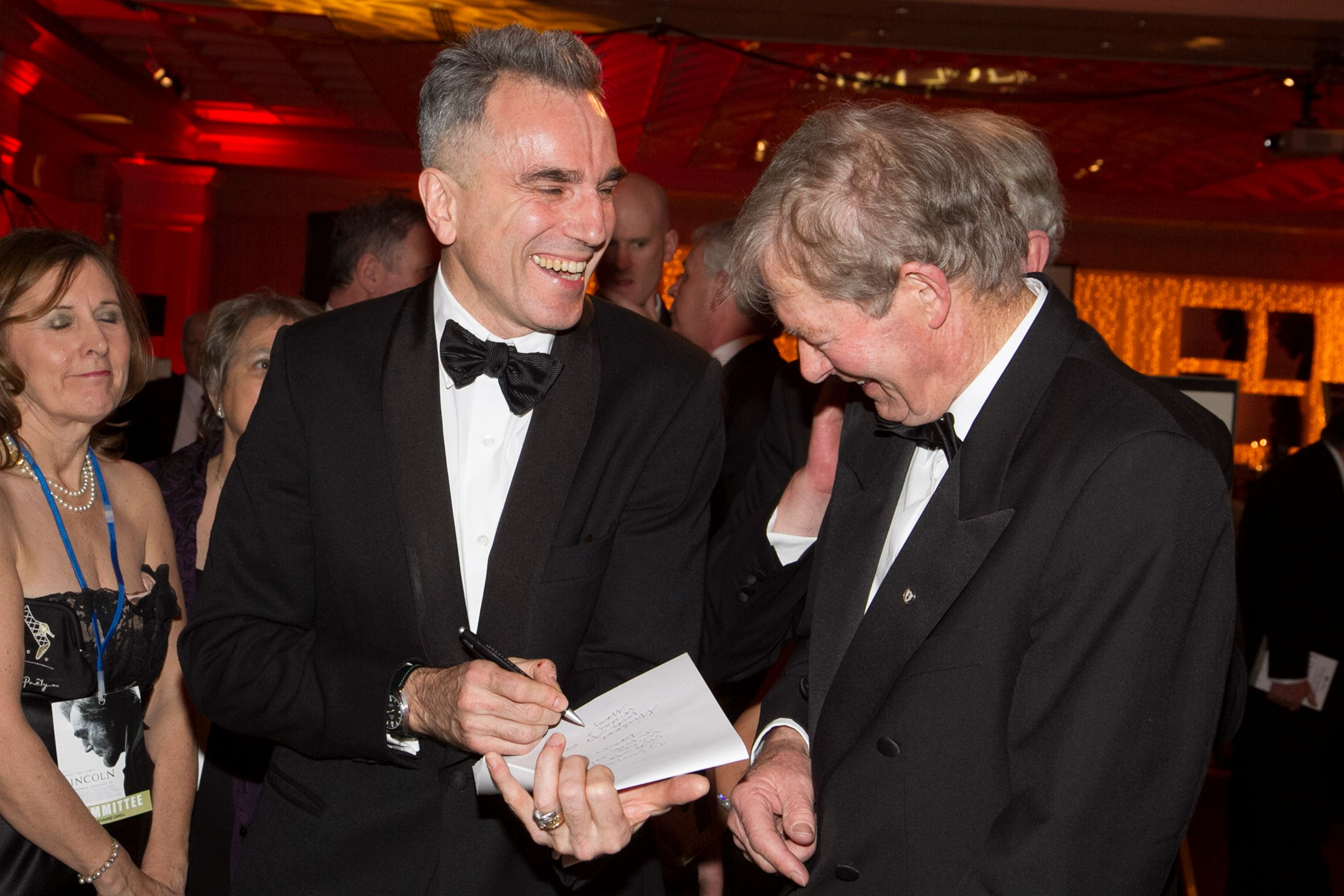 Pictures of Dan as Abe Lincoln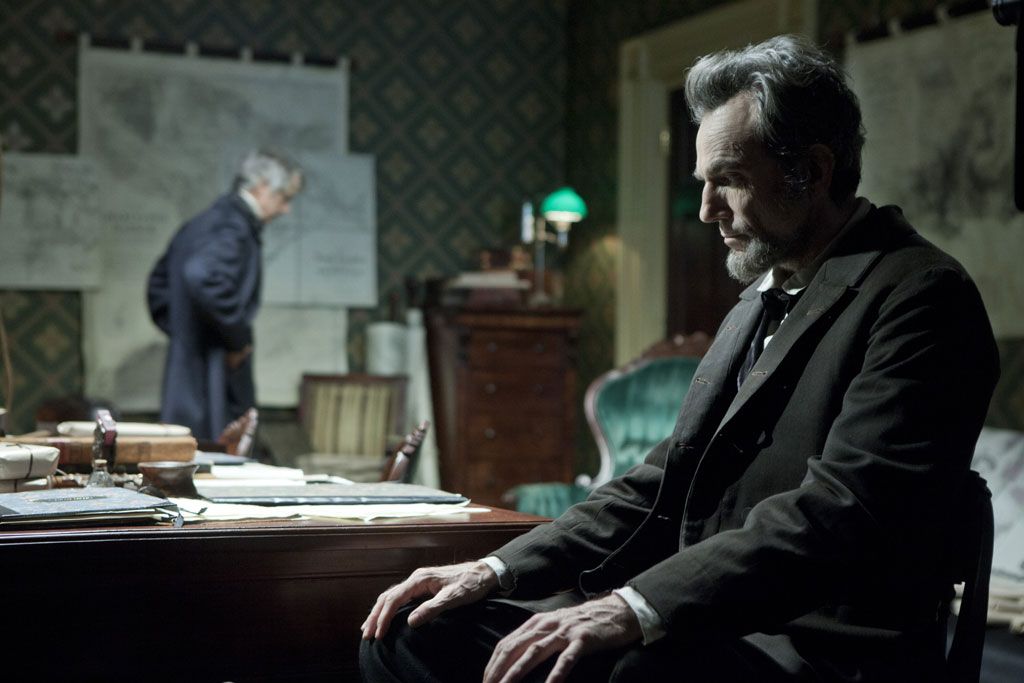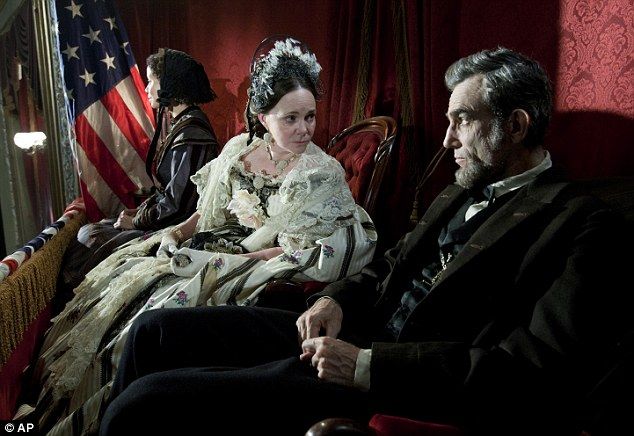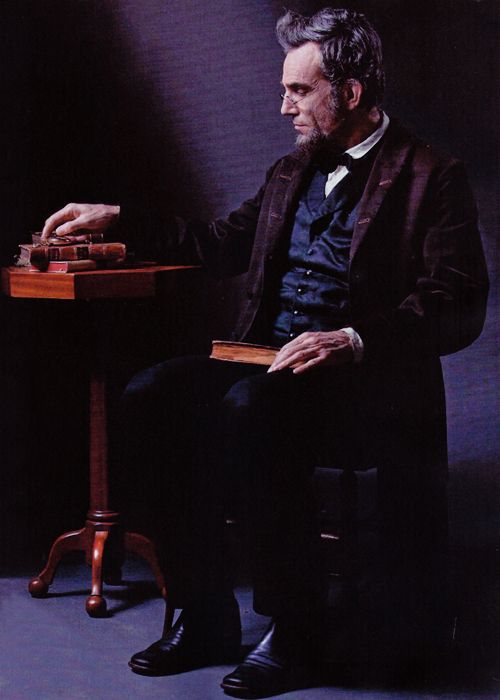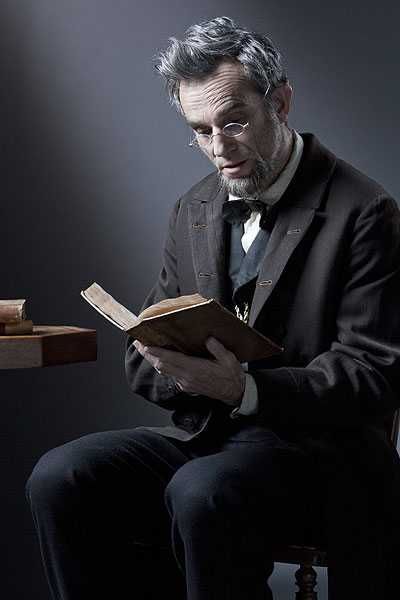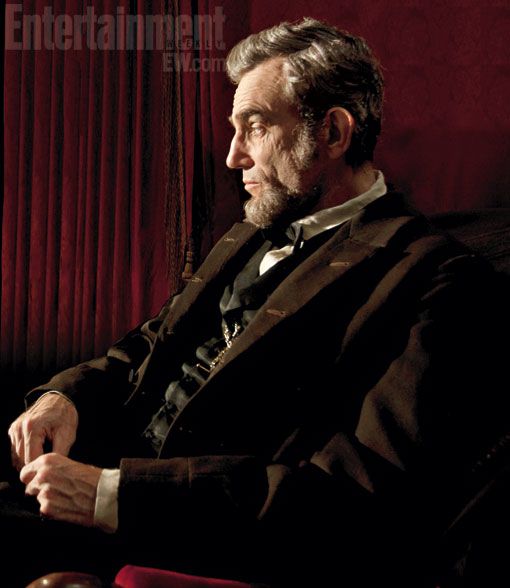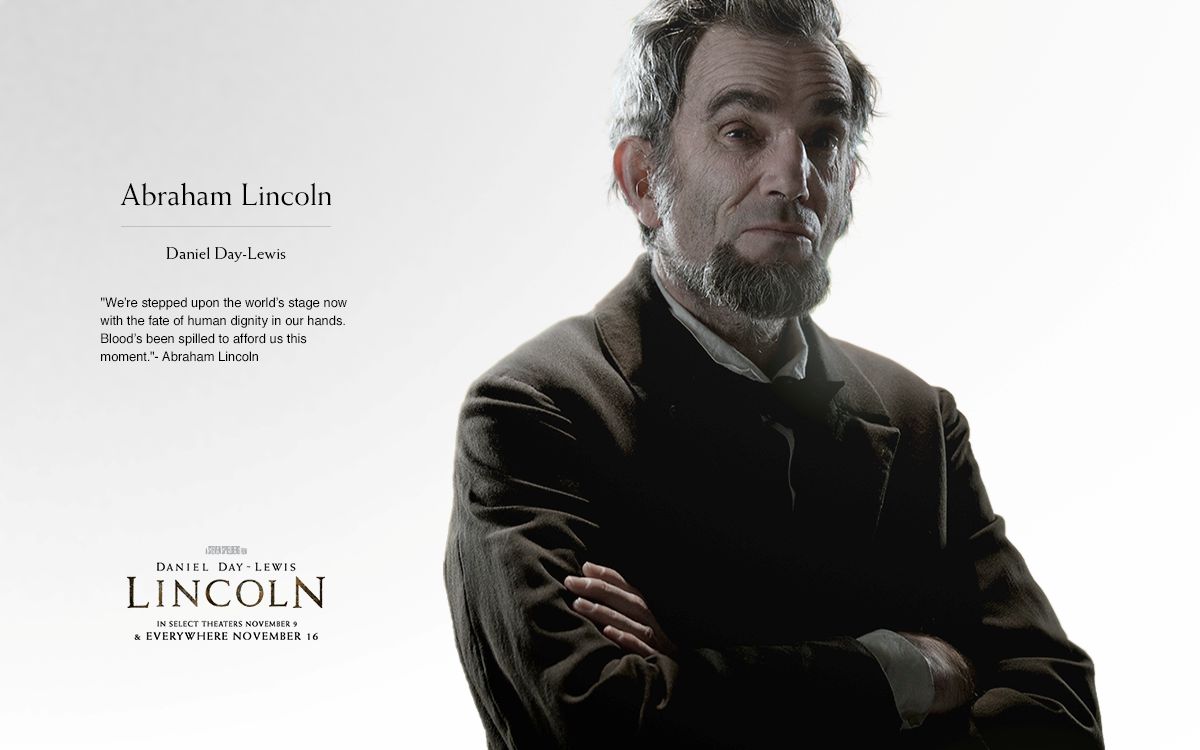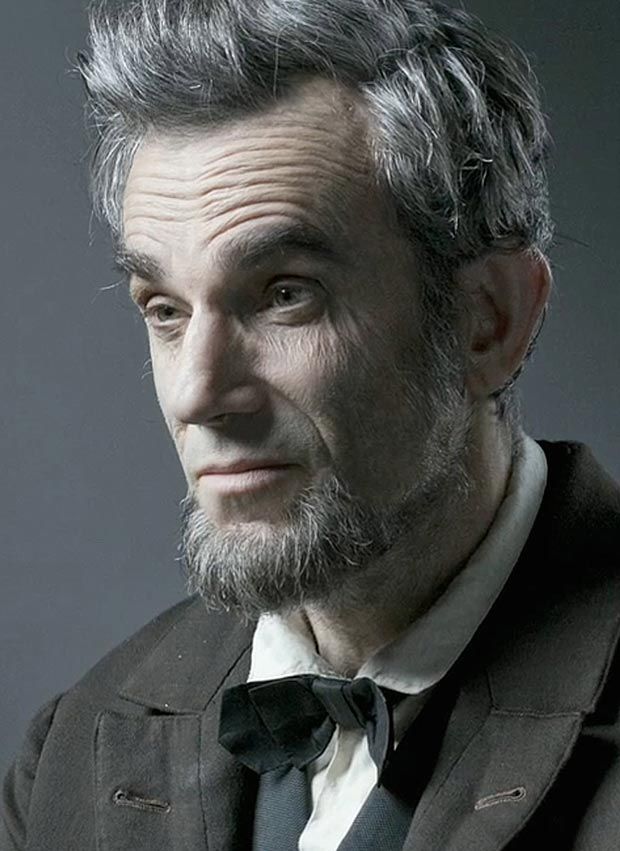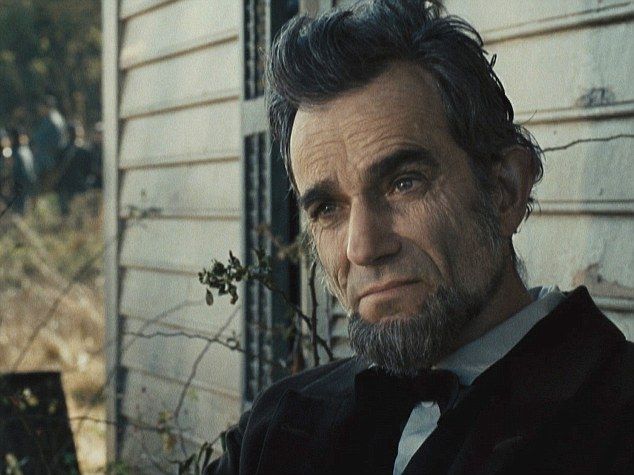 DDL sighting in NYC coffee shop on February 20th.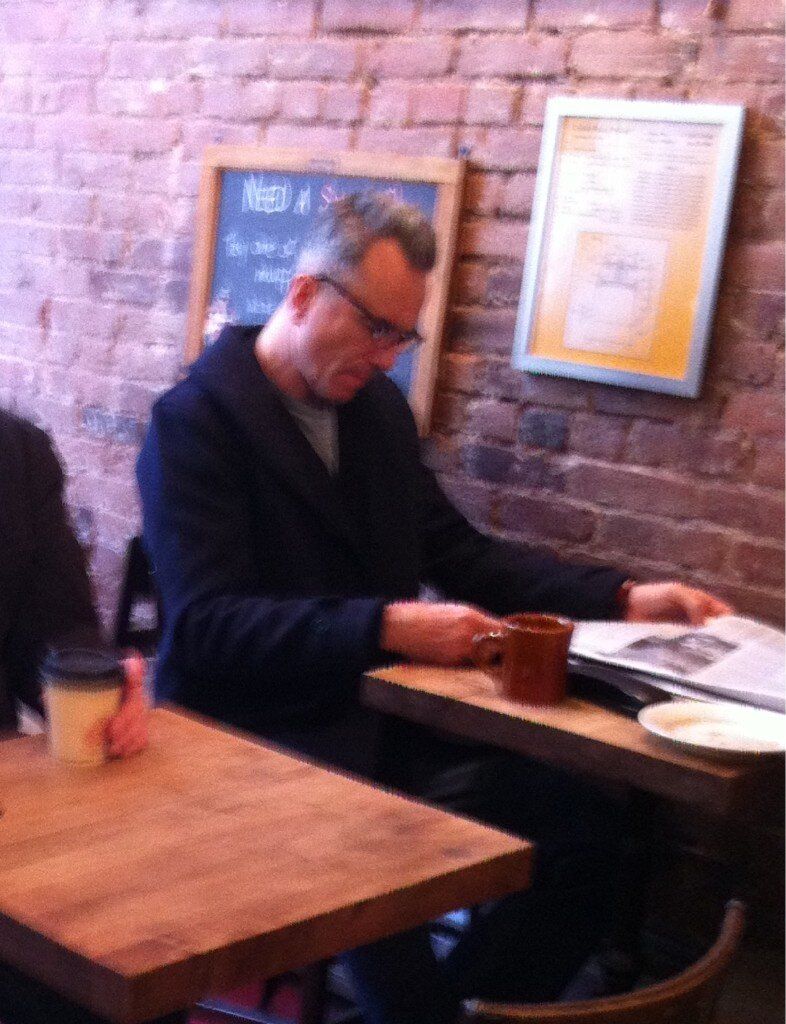 June 5, 2013: Since the last update on pictures quite a few more have come thru. Due to health issues I'm not going to sort these into a more coherent manner, but hope you will still be able to enjoy the finds that the message board members have found:
Mostly Dan and Rebecca at different awards for Lincoln. A few with Judy Dench, Sally Field, Meryl Streep, etc: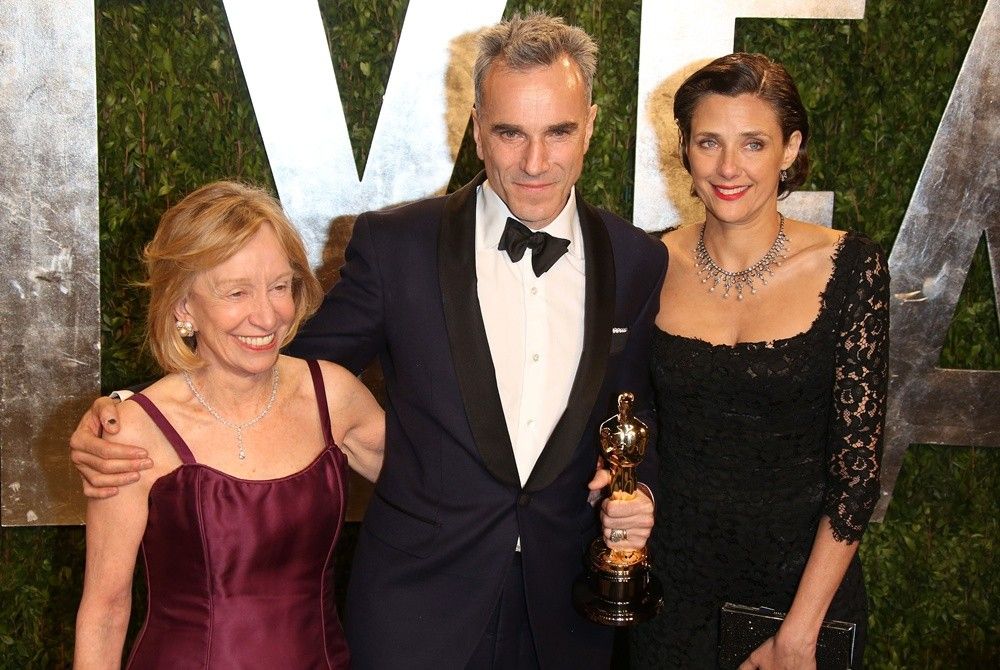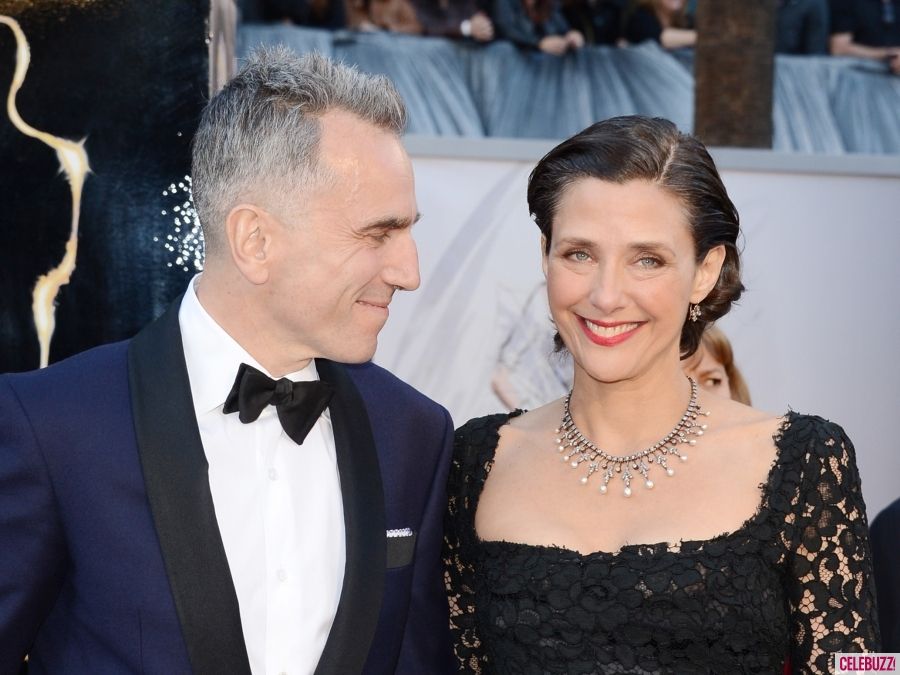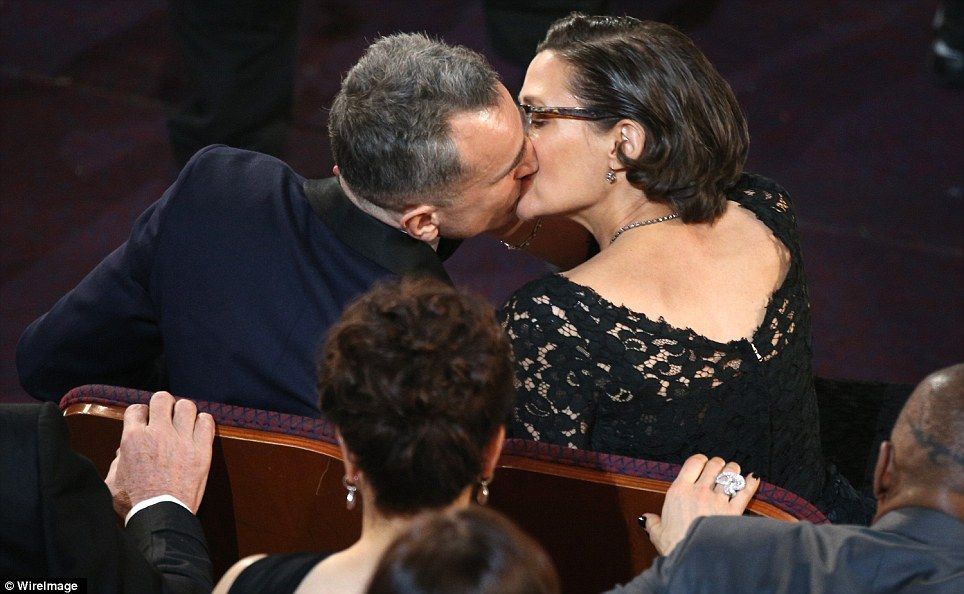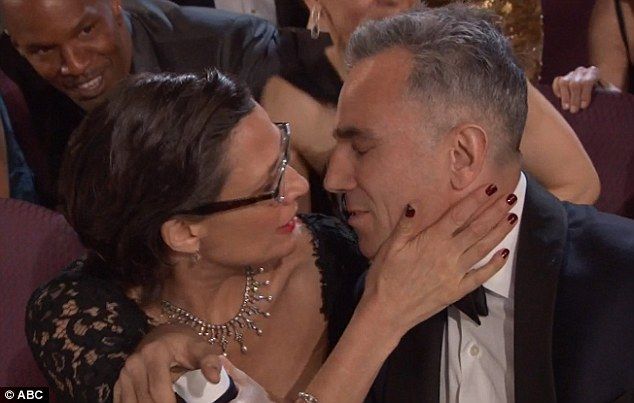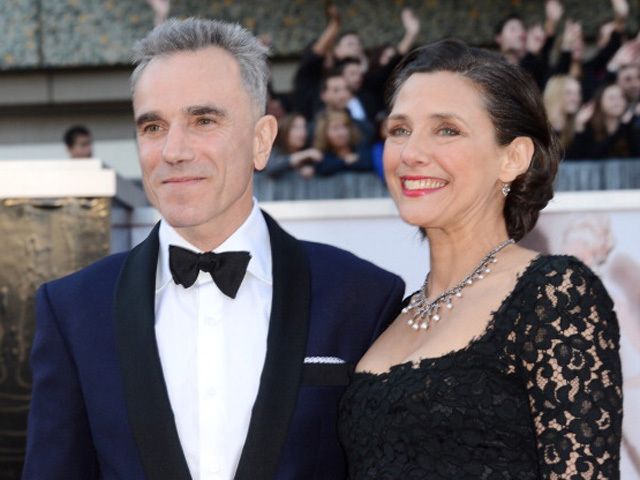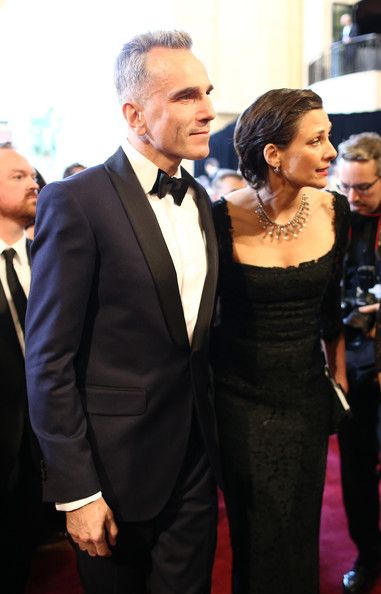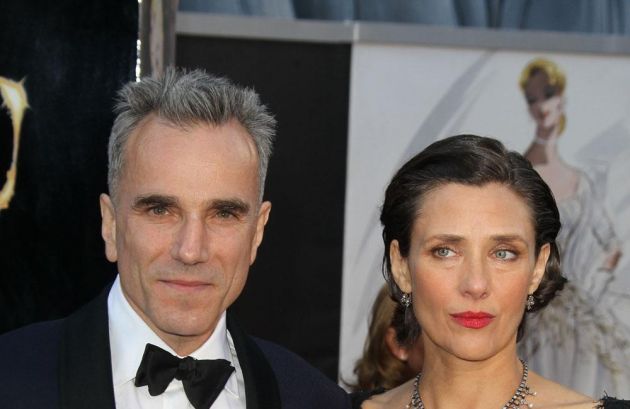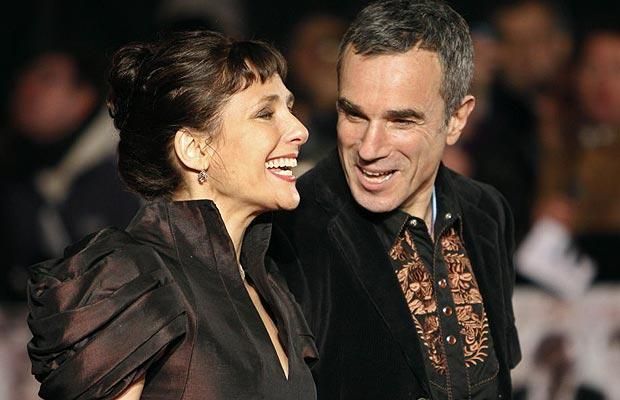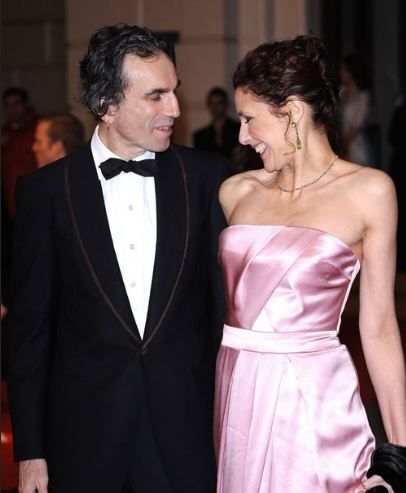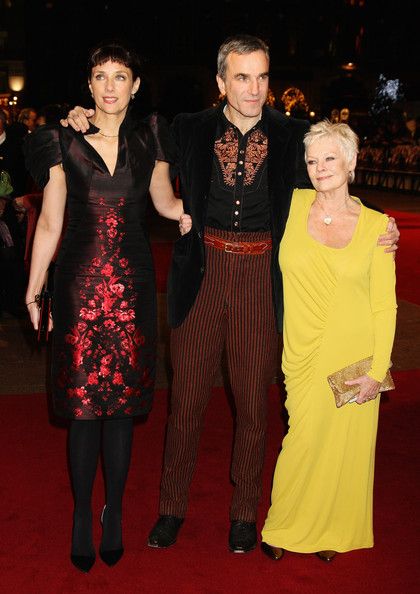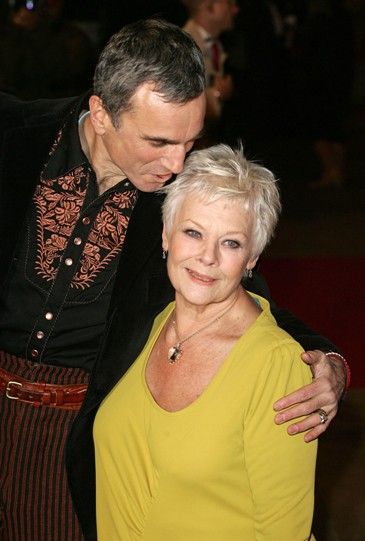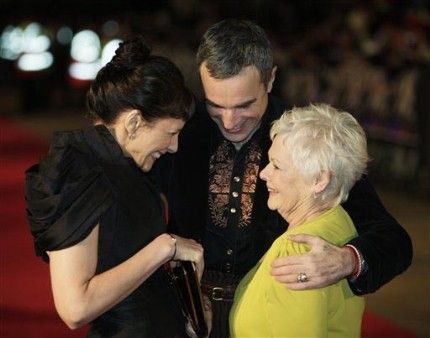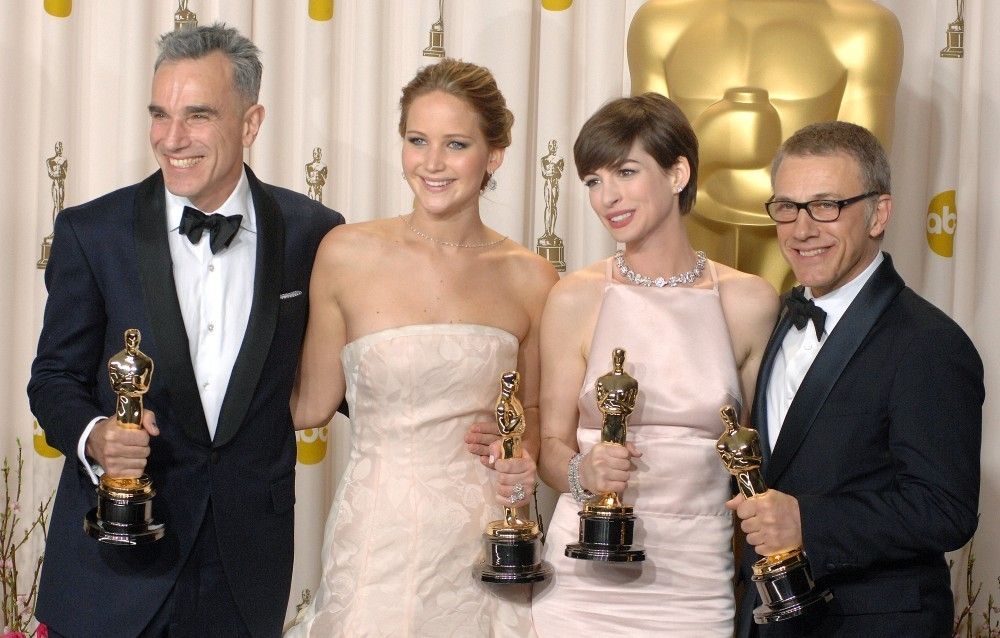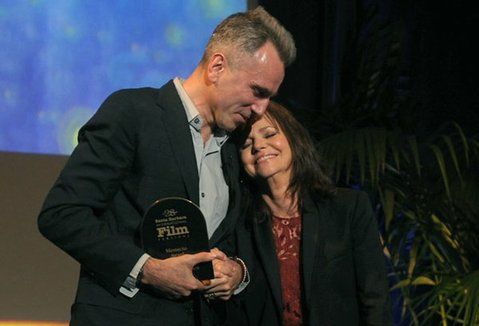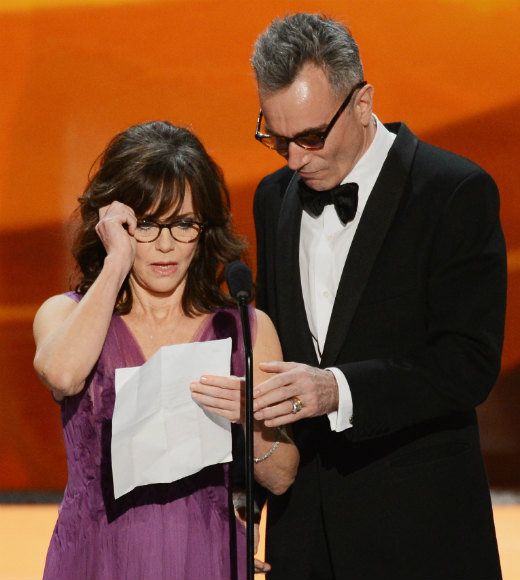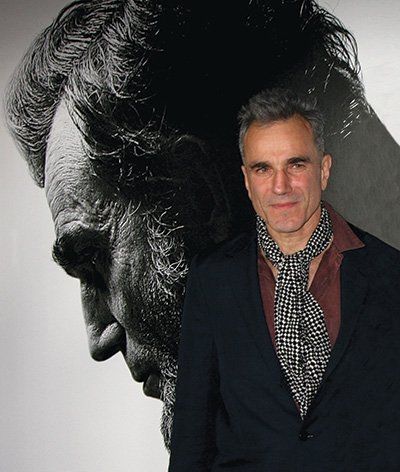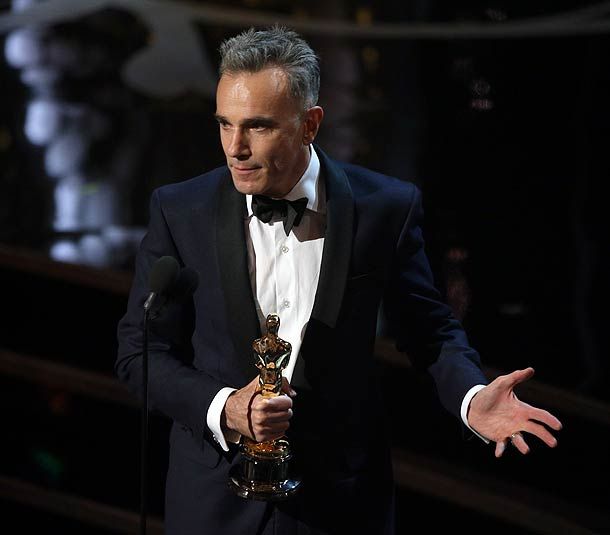 This next batch are a number of finds of Dan with Rebecca, GK, etc, in NYC earlier this year, and a few other finds: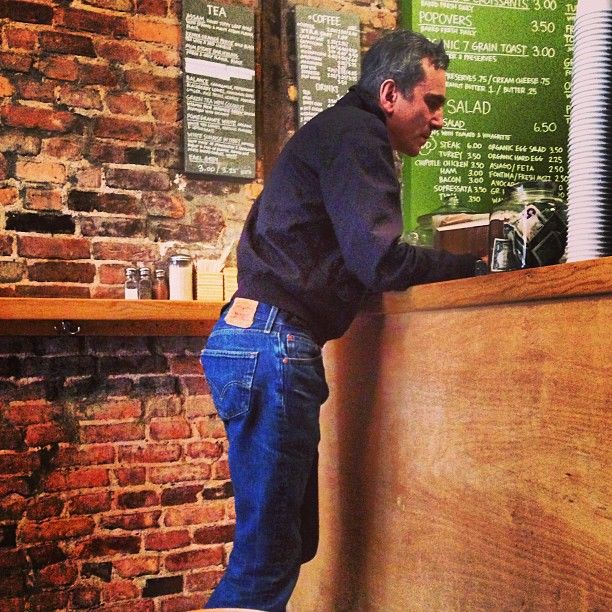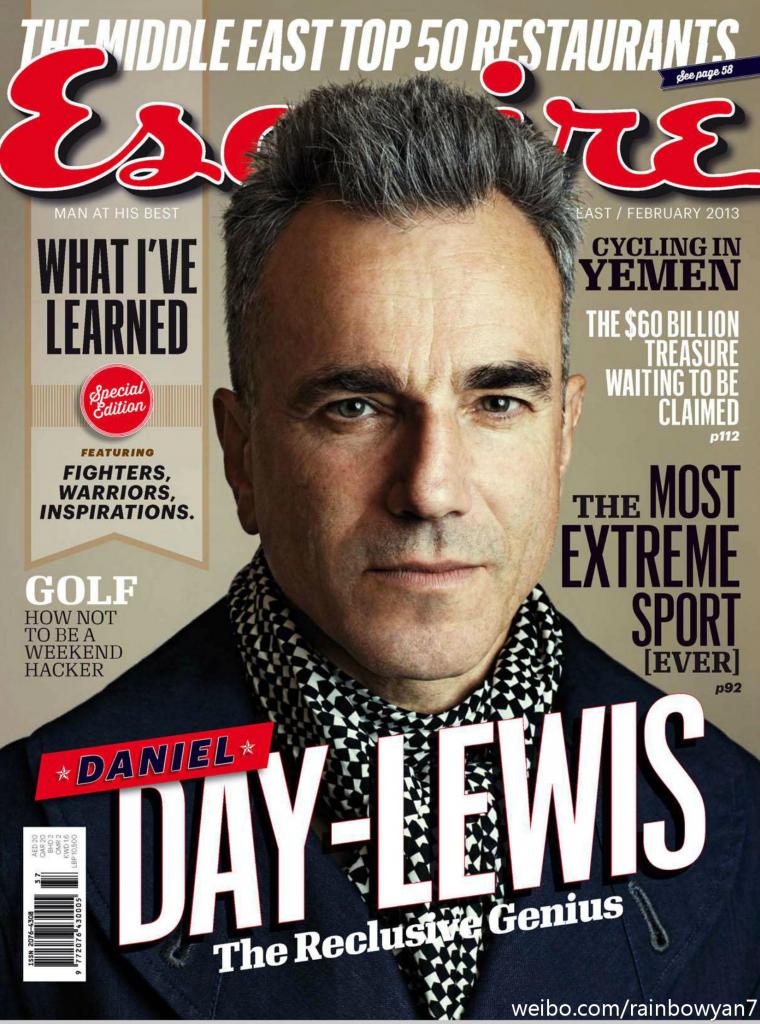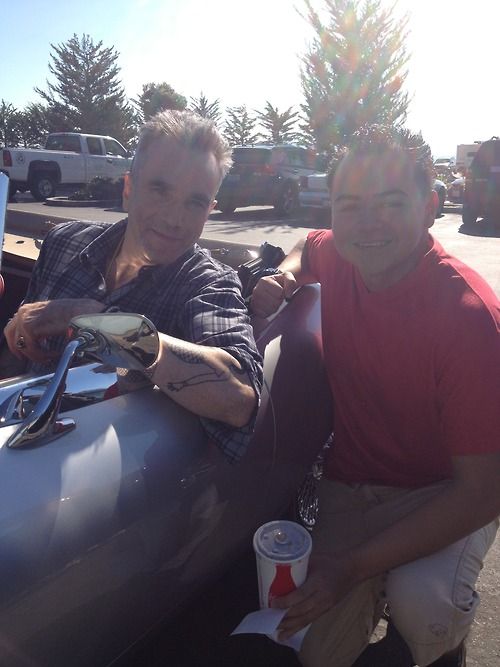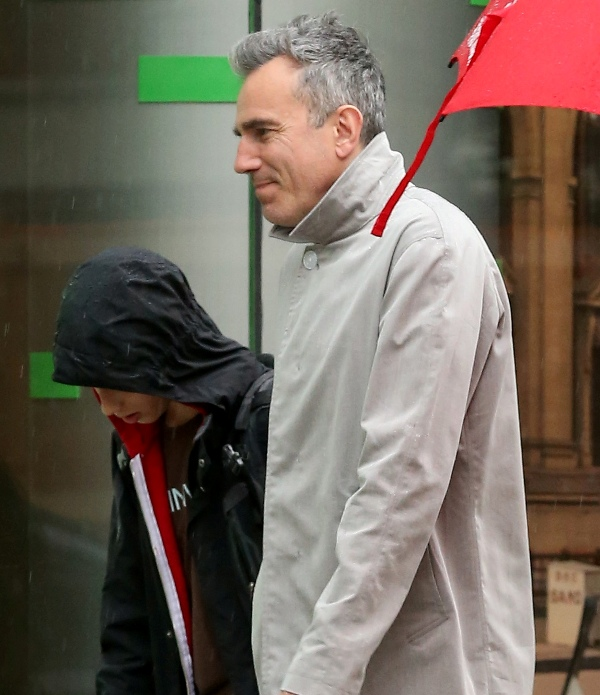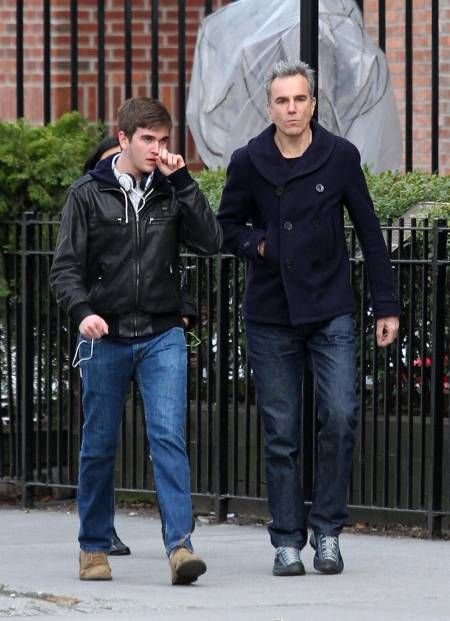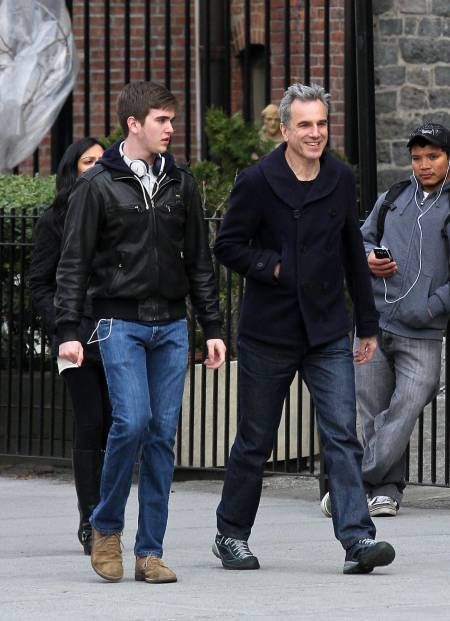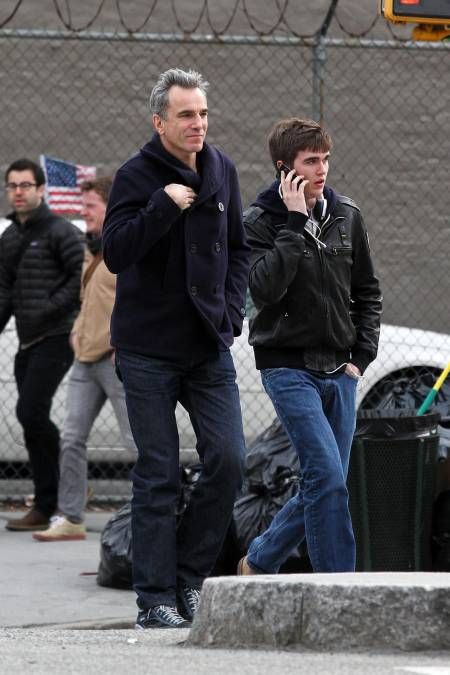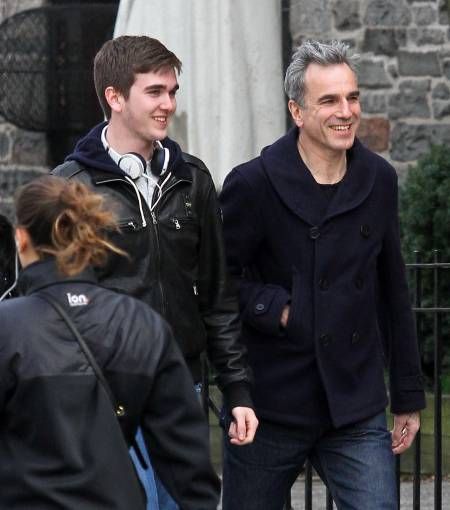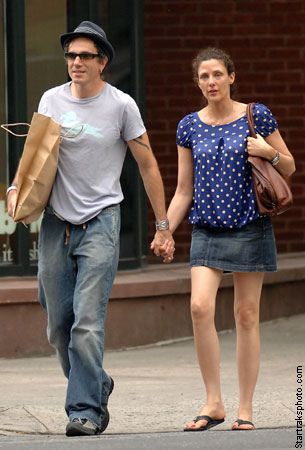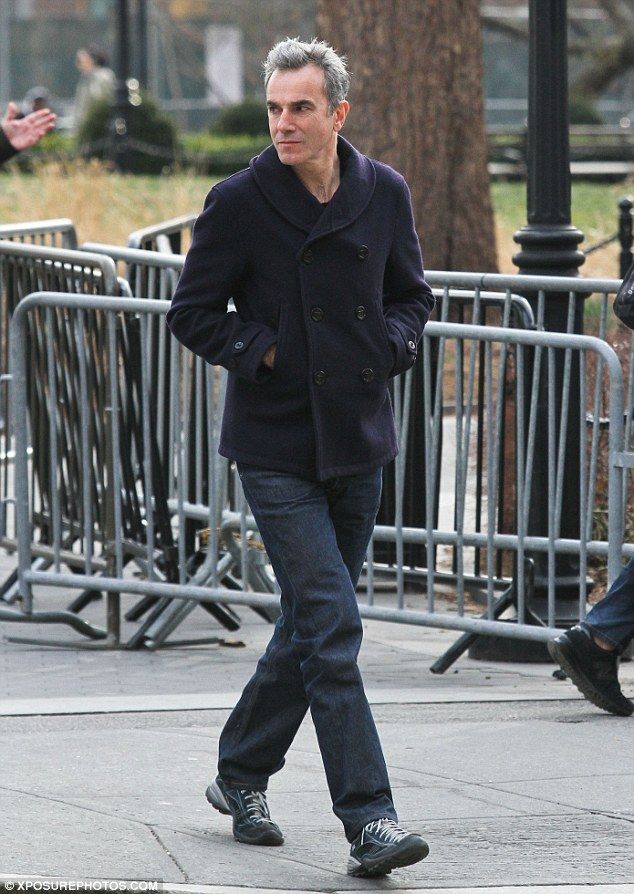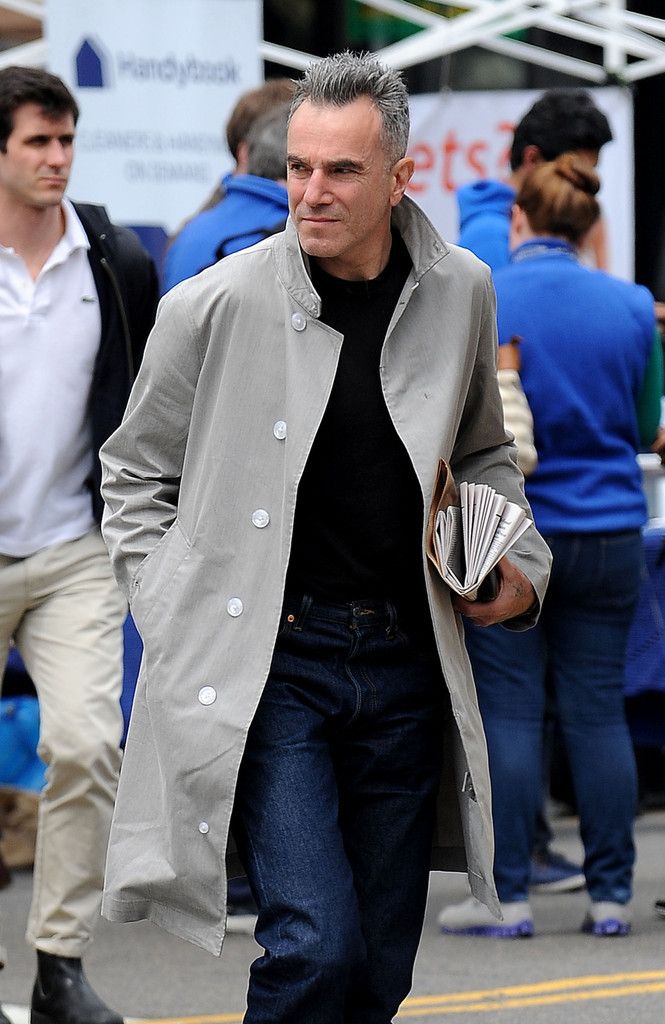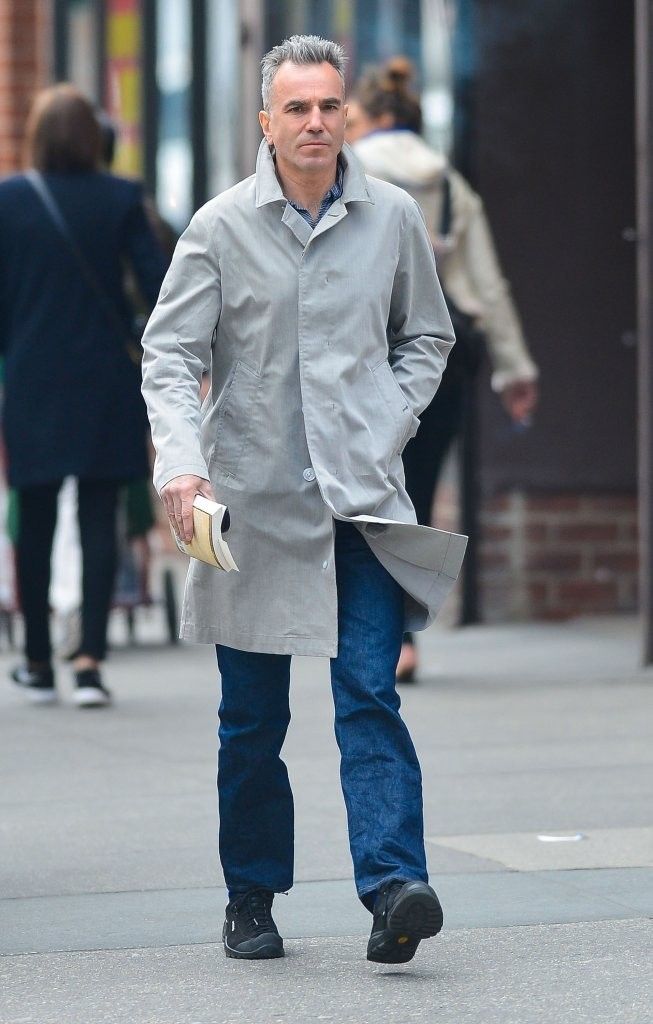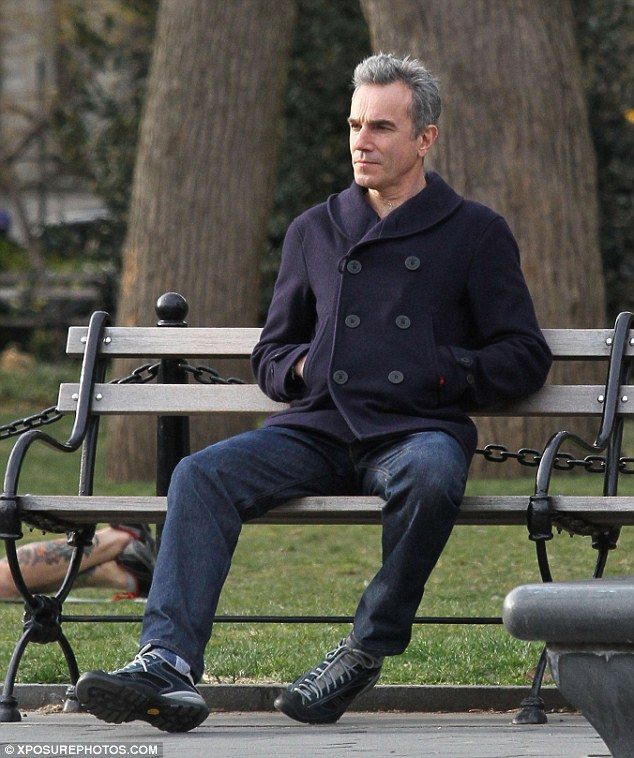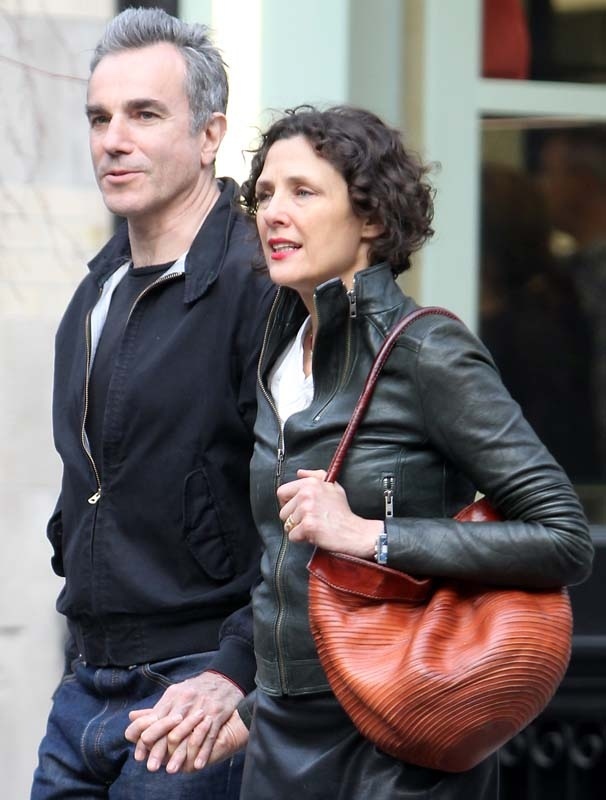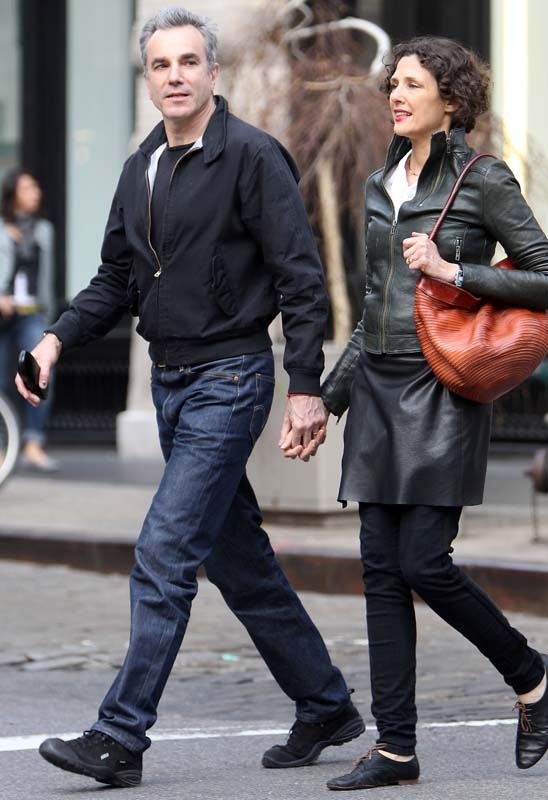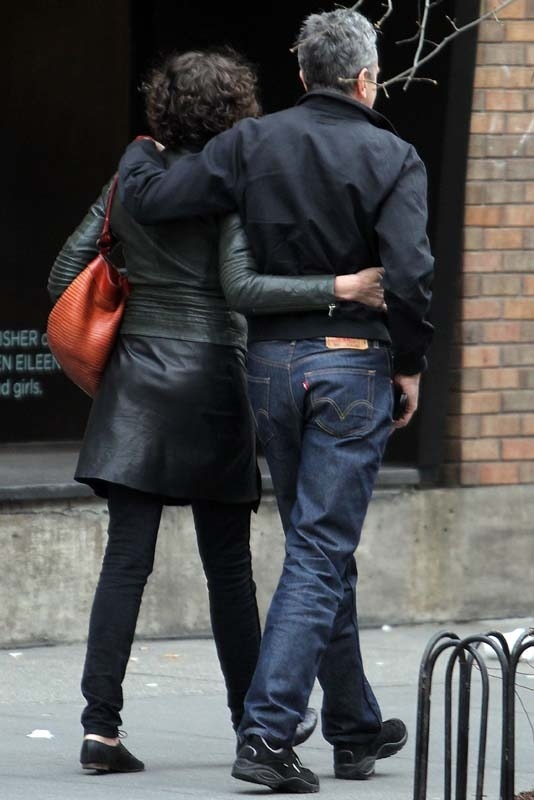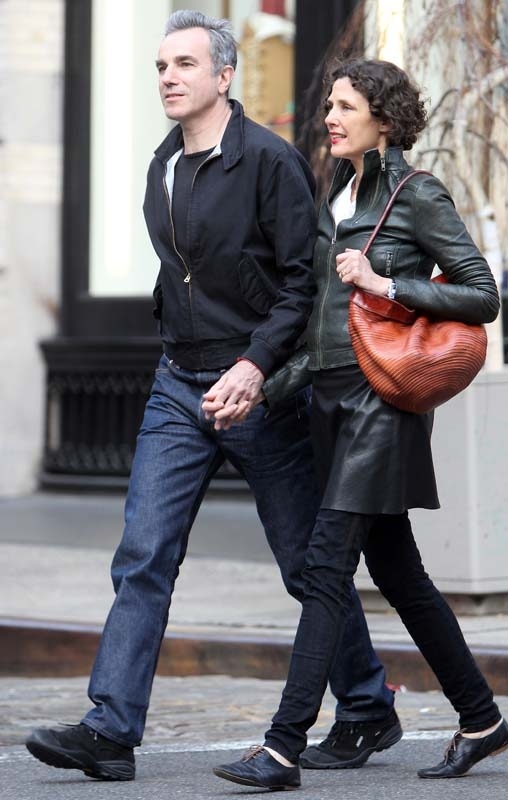 Dan and a lucky fan:

Someone on the board found a picture from Dan and Rebecca's wedding some sixteen odd years ago, and a few as a new couple: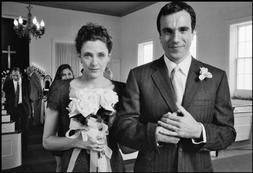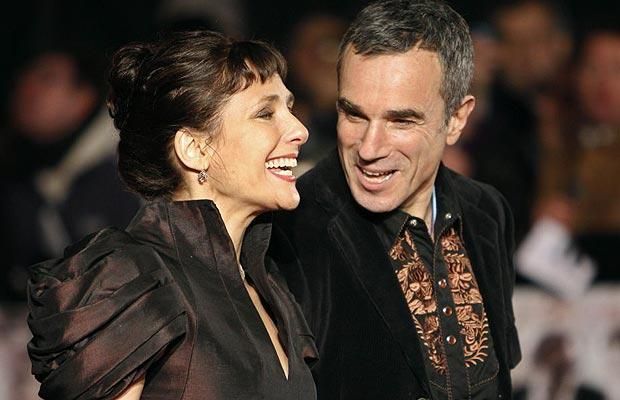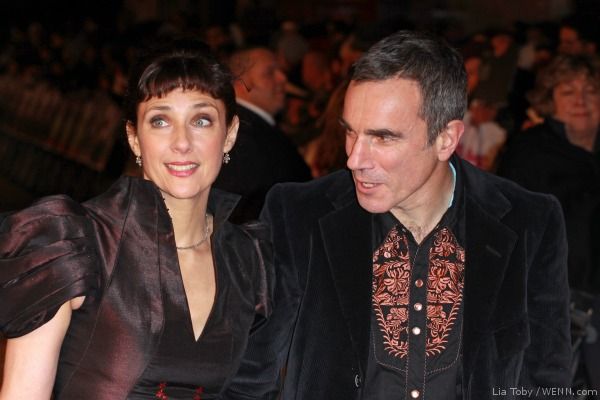 Not sure when this picture was taken, but oh my, their taste in clothing just suits each other to a tee. Dan with his brown shoes, too tapered pants, and Rebecca looking like she shopped at a bargain store. I truly believe they were meant for each other.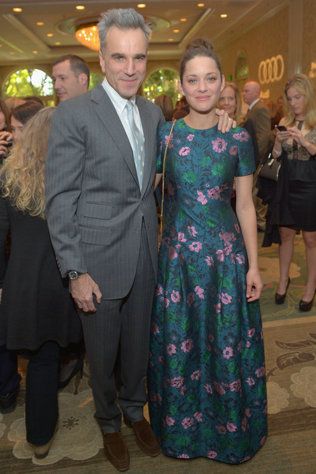 Photo taken of Dan in February for an Esquire Magazine article: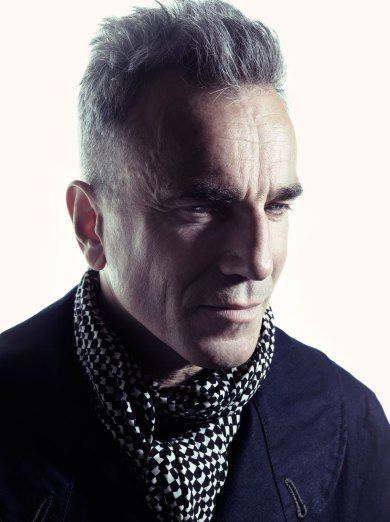 A few older photos from two of his older films. One from AOI and two from "Nine".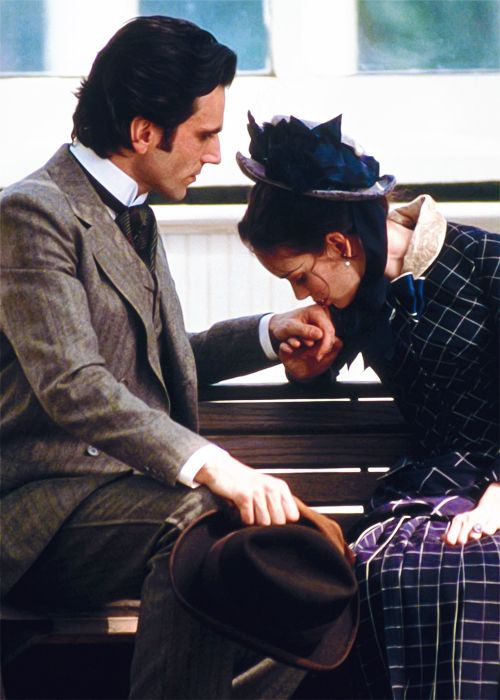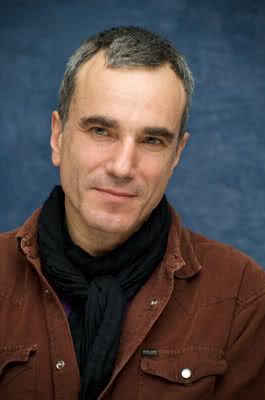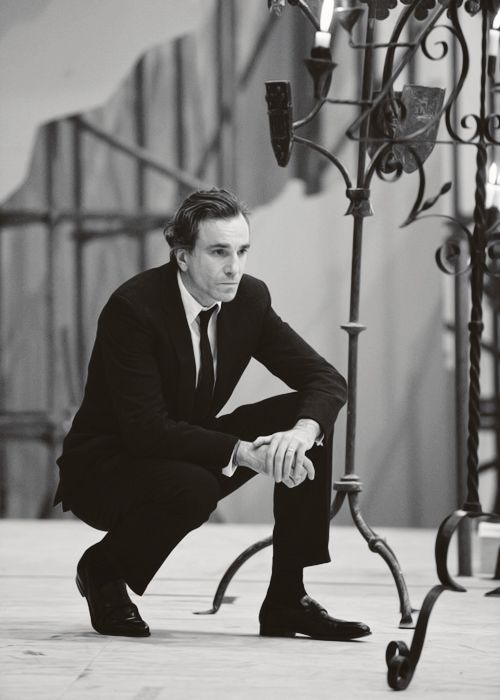 A beautiful picture of Dan from a few years ago at some motorcycle event. The man looked staggering WOW!!!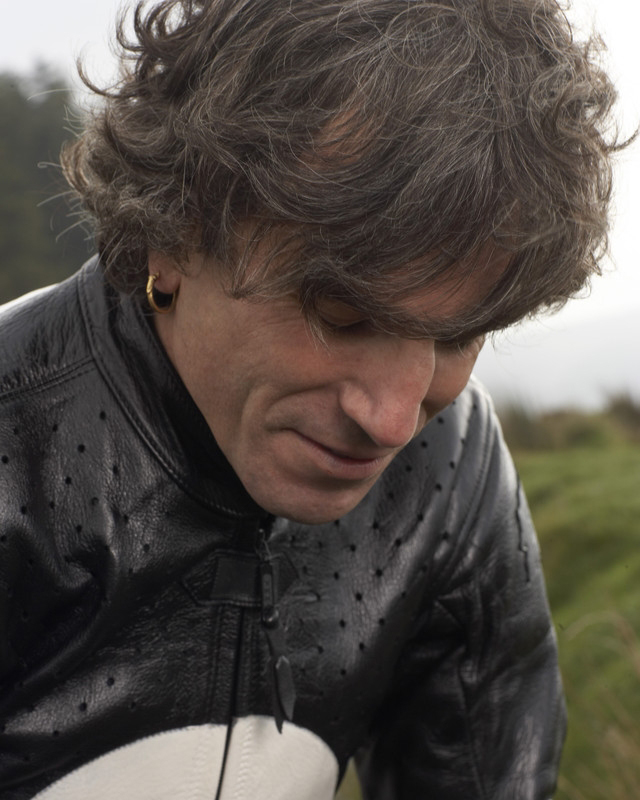 HOME