January 8, 2009: Thanks to Shannon we have our very first sighting of Dan. Here he is in Italy, with co-star Dame Judith Dench, while filming a scene for the film "Nine". Dan looks a bit scruffy, but it's still great to get a peek of Dan in the process.

January 11, 2009: Shannon is on a run again, and so fortunate for the rest of us. Here she found Dan, not in character, but as himself getting ready for a ride on his motorcycle. We are presuming he is still in Italy doing post production work on "Nine".

Elle found the same picture a bit larger and clearer. Dan looks a little on the angry side. Maybe he noticed he was being photographed.

Thanks to Ash, on the board, we now have more pictures from the same time as the above. It was stated that Dan was outside the restaurant IL Mastino, in Fregene, Rome, Italy.
January 17, 2009: Thanks to Shannon, our resident Sherlock on the message board, we have the thrill of seeing Dan looking sublime in his biking gear. He always seems to look so ruggedly handsome in his black biker duds. We are not certain where the pictures were taken, but they are a real treat, and when we know we will post it here:













January 23, 2009. Thanks again to Shannon, and Elle, we find that Dan is still in Italy filming more scenes at Cincetta. There were also some pictures of Marion Cottilard, but none with Dan.
January 25, 2009: Shannon, our resident Sherlock, found these pictures of Dan and Sohpia Loren filming a scene at the Piazza del Popolo. Sohpia plays his mother in the movie. You will notice the car is on a dolly with the screen in behind them. Easiest way to take a trip with guaranteed low mileage :-)
More pictures from the same scene. The first one from Clara, The big ones were found by Elle, and the others by Shannon. Enjoy.














And finally, these that I found on the same scene. Just a little different, but not by much.








Just when I thought we had saturated this event Shannon found a few more that I couldn't resist adding:










January 28, 2009: Elle found that Dan has taken his Mom (Sophia) home, and now has Nicole Kidman in the Alpha Romero. Good find Elle.












Shannon found these, and a lot have Dan's face as a focal point.














Thanks to Shannon for finding this one, and Elle for finding a way to snag it.



An enlarged version:


January 30, 2009: Shannon found these today of Dan and Penelope. Penelope had returned home but just came back to do some finish work on the film:









January 31, 2009: A new member of the board, Mill, found these new pictures of Dan and Nicole filming a "kissing scene". Great find Mill!!!







I just found these, also taken on the 30th, but appear to be less grainy




Shannon found this one of Dan preparing for a scene last week on a street in Italy


February 28, 2009: Shannon found this picture of Dan with an extra on the set. Lucky woman!


March 14, 2009: Bobbie, from the board, found this item in her March issue of Entertainment Weekly. The picture came along with a small story where Rob Marshall says the message Dan sent him accepting the role of Guido was: "Book the soundstages, and God help me!!".


April 27, 2009: Today, just two days short of his birthday, Daniel was honored in his beloved Ireland with the "Freedom Of Wicklow" award. As you all know, Dan lives in the foothills of County Wicklow in Annamoe, on his Castlekevin estate. He loves the freedom he enjoys there to be himself, and live as most people in relative annonimity. Dan is the first recipient of the Freedom of Wicklow award, and he held the honor close to his heart with his usual humility. Okay, now it's time to be a fan.......he cut his hair, the earrings were off, and he looked "SWOONABLE"!! Back to being beautiful Dan. Pictures follow below found by Shannon and Annette. Bestow your eyes on this 52-year old hottie:
The following pictures found by Robin & Shannon, are bigger and clearer, and some have a few different poses. Love the one with Dan in glasses.





These are two "screen captures" that Elle took of the video focusing on the children. The first one has Cashel (closest to the camera), Rebecca, Ronan, and Gabriel. The second picture is really blurred of Dan, but the focus here was again how tall Gabriel has gotten:



Some really nice, large pictures from the same day:




November 14, 2009: Some very nice small pictures of Dan at a press conference in NYC for the promotion of "NINE":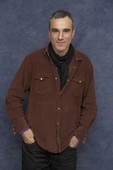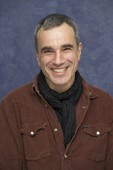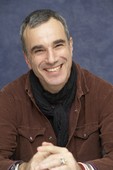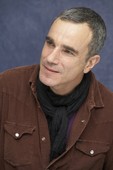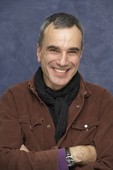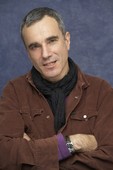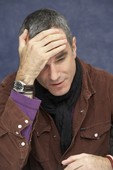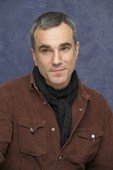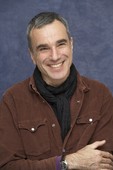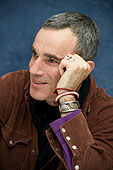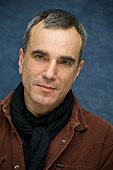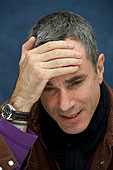 November 15, 2009: Dan and Rebecca attended the premiere of "The Private Lives Of Pippa Lee" in NYC. Here we have two pictures of the two of them together, and the rest of Dan alone:
November 17, 2009: Dan attends the premiere of "Broken Embraces" solo in NYC:
November 18, 2009: Dan appears with Nicole, Penelope, Marion and Kate on the Oprah Winfrey Show, which was obviously taped a number of days ago. I'm looking forward to viewing it this afternoon:

11/18/09: Dan being photographed in LAX Airport. Probably returning to the east coast where I believe the family is now residing:
December 3, 2009: London Premiere on "Nine" arrival photos:
December 6, 2009: British Independent Film Awards where Dan received an award. He's looking very handsome:
December 12, 2009: A few pictures from another Nine event:
December 14, 2009: Dan at the New York Premiere for Nine. Below with Joel Grey, and with Rob Marshall and unknown man:
December 16, 2009: Some nice publicity photos of Dan taken on the 16th of December:
December 16, 2009: Dan on the red carpet for the Ziegfeld Premiere. Can't say I like this look, but it's typical for Dan:

End of December. Saving the best for last. Wonderful black and white publicity photo of Penelope Cruz and Dan. I think it's a most marvelous photo. Wallpaper worthy: